Pre-Sloped Shower Pan
Avoid costly callbacks and get the job done right—in record time—with MiTek's Pre-Sloped Shower Pan. Enjoy streamlined installation processes for a perfectly pitched shower every time.
FEATURES
Less Time. Less Material. More Savings.
Install quickly and easily with pre-fabricated components
Save time with pre-cut materials that are ready to use in the correct gradient
Customize your order for the tile thickness and components you need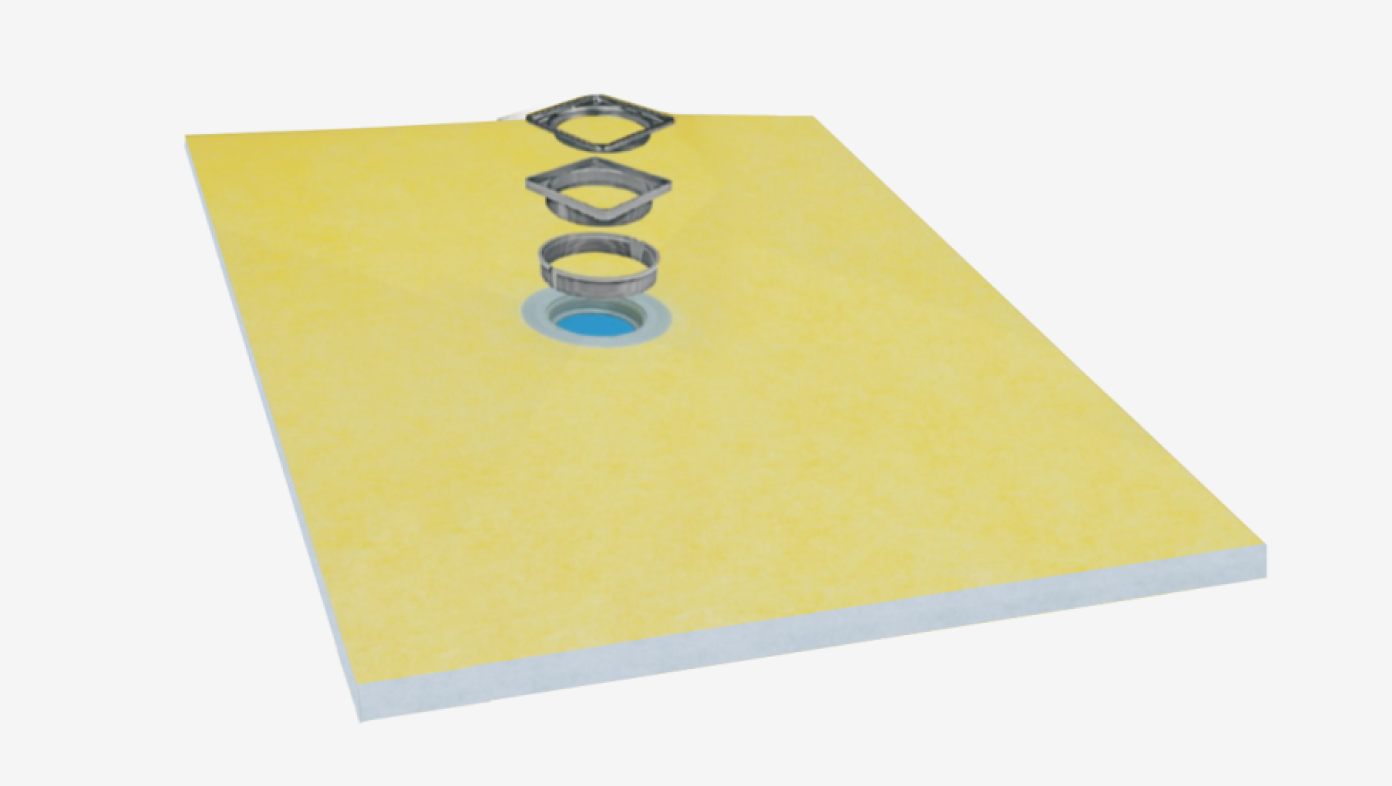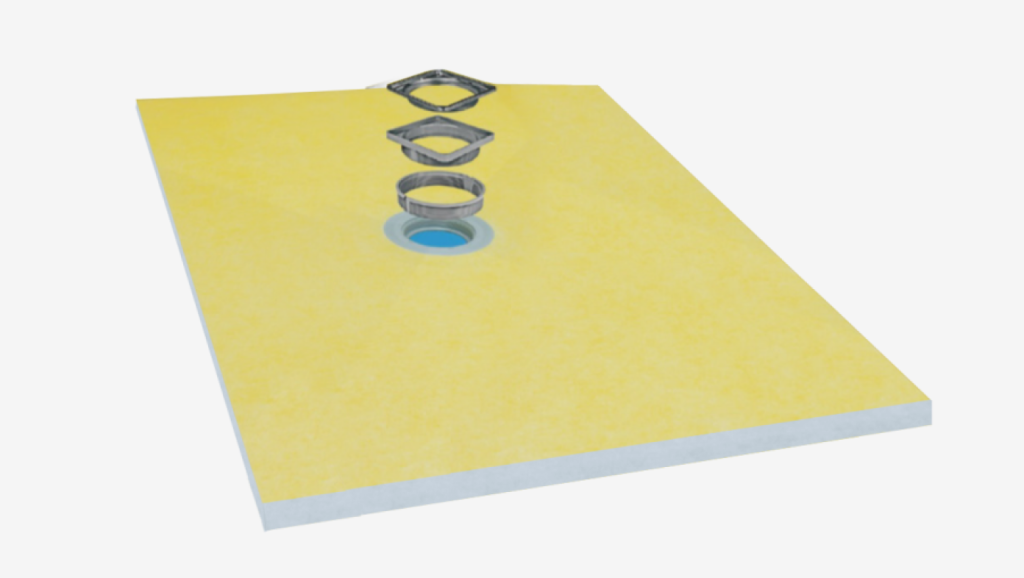 Pre-Sloped Shower Pan
It's time to work smarter. With MiTek's Pre-Sloped Shower Pan, get the job done quickly and with confidence. Pre-fabricated components and fewer materials help you install a shower that drains properly for years to come—in a fraction of the time. Trade complicated installations and costly callbacks for a simple waterproofing solution you can count on.
Get time back without sacrificing quality when you install MiTek's Pre-Sloped Shower Pan, designed to protect against the wettest areas in the home.
Forms a superior watertight seal with MiTek's Watertight Membrane
Pre-bonded in a factory setting for ultimate quality control
Features drain components and pipe fittings
Installs with almost any type of tile (adaptable to most tile thicknesses)
MiTek offers consulting, testing, design assistance and prompt customer service. Visit our Training, Support and Knowledge Base center for more information.
Explore More
View more waterproofing solutions