POSI-STRUT
Increase performance with clear span flexibility, building design freedom, and easy access for plumbing and electrical installations.
Request More Information
POSI-STRUT FLOOR TRUSS SYSTEM
STRENGTH, SIMPLICITY, EFFICIENCY
Posi-Strut® metal web floor trusses are exceptionally strong -plus lighter and easier to install than conventional lumber, providing many advantages:
Longer spans allow for greater design freedom, accommodating higher ceilings, fewer soffits, and straighter floors.
Increased space between chords to run HVAC and mechanical.
Custom-designed and factory built to precise engineering specifications, creating a higher-quality product.
Wide nailing surface makes applying floor sheathing easy.
Reduces labor costs by eliminating on-site cutting.
MiTek Posi-Strut Floor Truss System
Improved Performance
Providing space for insulation over windows and doors while supporting a more efficient HVAC installation boosts energy efficiency and creates a more comfortable and desirable home.
Engineered to fit strongback bridging reduces vibrations, squeaks, and bounce, creating a quieter home.
Lower overall construction costs by reducing interior bearing walls and associated materials.
Faster framing times and labor cost reductions.
METAL WEB FLOOR SYSTEM
Are you a homebuilder or multi-family developer seeking solutions to the limited panel space associated with shallow floor systems? Learn how Posi-Strut could help you with your next build.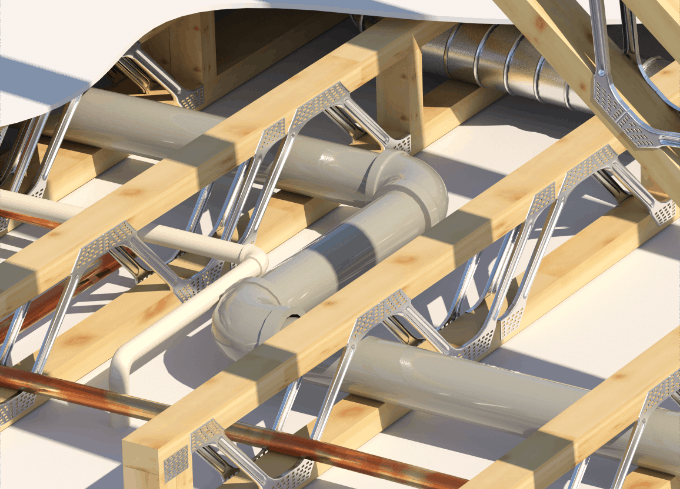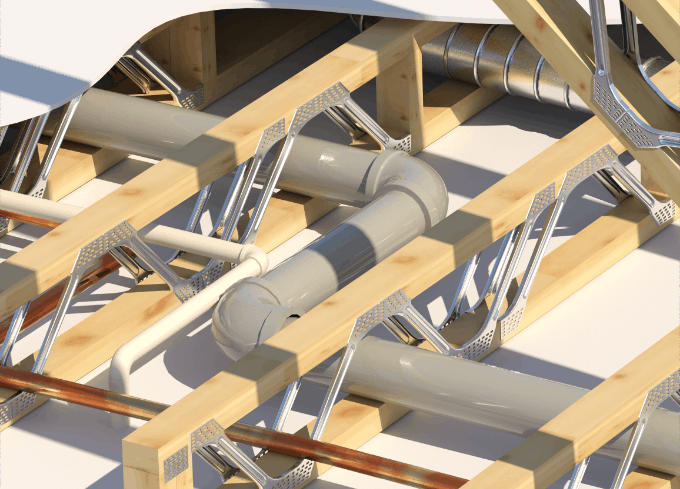 View Types
Posi-Strut Resources
PDF Library
POSI-STRUT® SYSTEM
Achieve superior strength and reduced costs with deeper depths