FEATURES
WORKS OFF ONE DATABASE
Single Source of Truth
Kova helps builders create and maintain processes and procedures to convert disorganized resources of people, machines, material, money, time, and space into a useful and effective enterprise – all managed in a single software platform. Your data is no longer dispersed across multiple databases, spreadsheets, and inboxes.
Disciplined Process and Control 
Kova software is configurable to your business, allowing you to gain greater control of your business by standardizing processes.
Gain Insight Into Margin/Provides Actionable Insights
Margin insight is available at every stage of the home building process. By using a single data source, you can rest assured that insights are based on the most current and accurate data.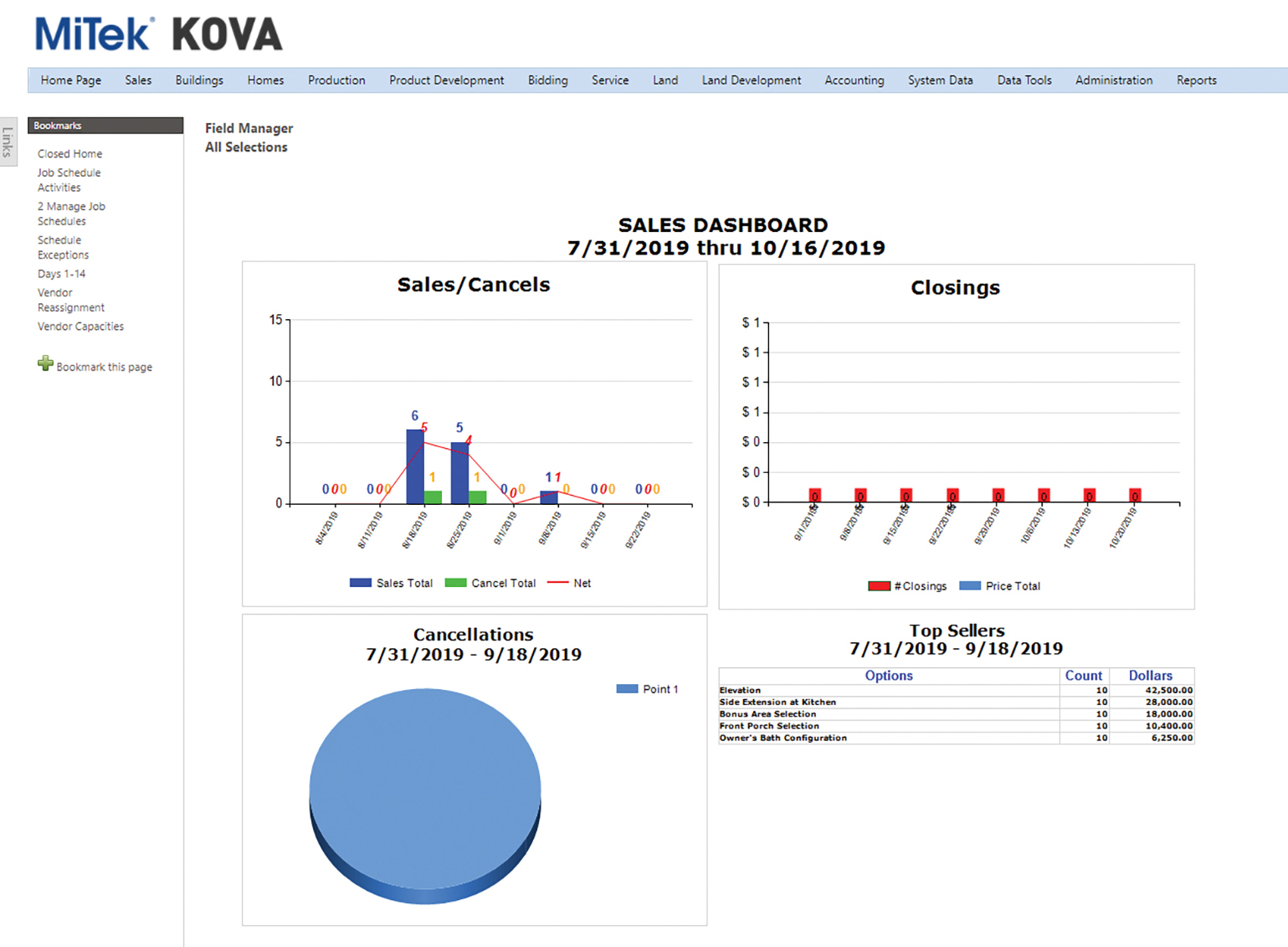 MORE ACCURATE WITH FEWER ERRORS
Accurate Sales Orders/Robust Rules Engine 
Kova supports more accurate and buildable sales orders and helps you manage the schedule. Valid sales orders, driven by a robust rules engine, translate to a faster, more cost-effective construction process – by reducing change orders, errors, duplication of permits, and so much more.
Reduce Errors and Rework in the Field
Data is seamlessly transferred from department to department and build phase to build phase. Changes made to documents in one location waterfall throughout your business in real-time, ensuring everyone, from the back office to field operations to vendors, is working from the same, current information.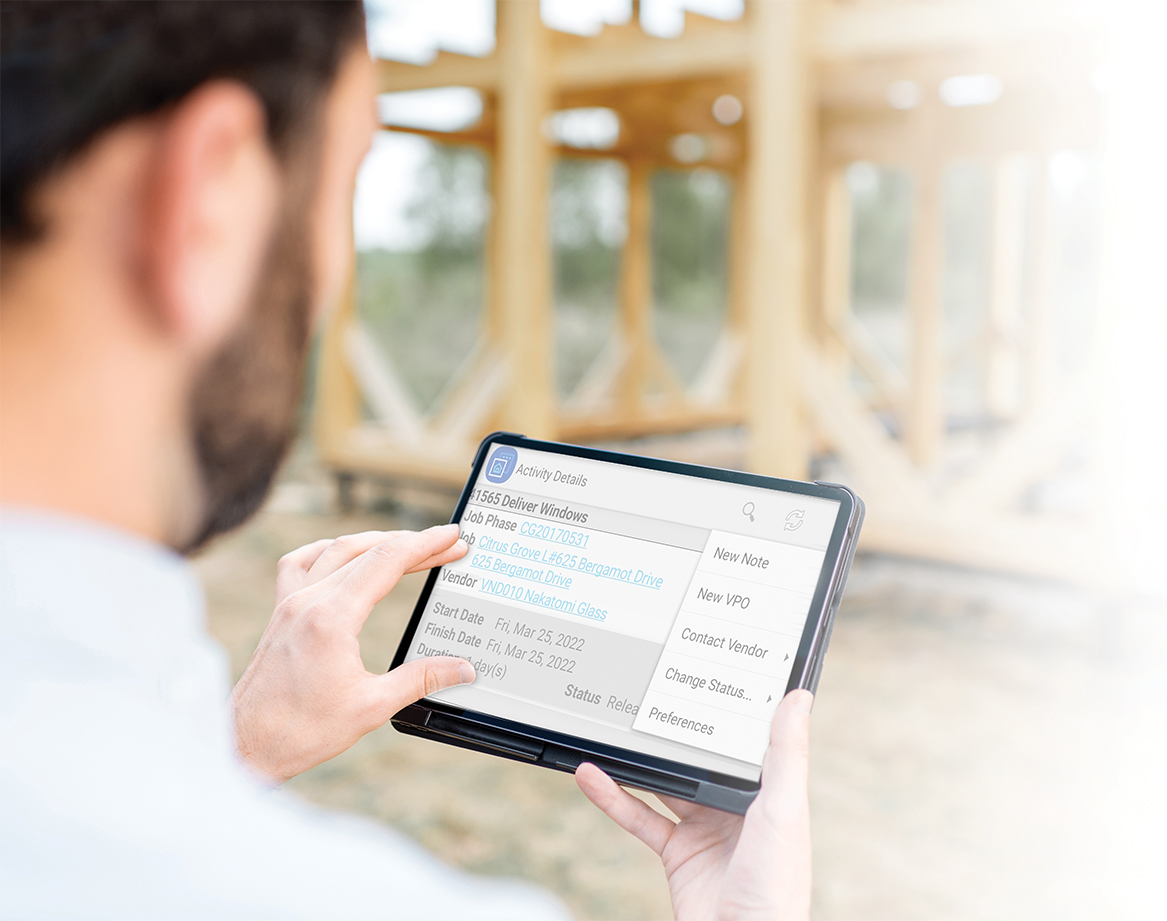 We estimate we'll save $500,000 in unnecessary change orders

"
Everything to run your business
View the MiTek Software Suite