TRITON® Waterproof Backer Board
TRITON® Waterproof Backer Board takes our Waterproof Membrane and adheres it to the most advanced backer board available. It gives you a simple and seamless waterproofing board that is stronger and safer for exceptional performance.
FEATURES
Less time. Less material. More technology.
Single step installation of backer and waterproofing – no more waiting to install tile
TRITON Waterproof Backer Board is quick and simple to work with—it's lightweight, requires no special tools, and can be cut using the "score and snap" method
Lower cost compared to substrate and waterproofing purchased separately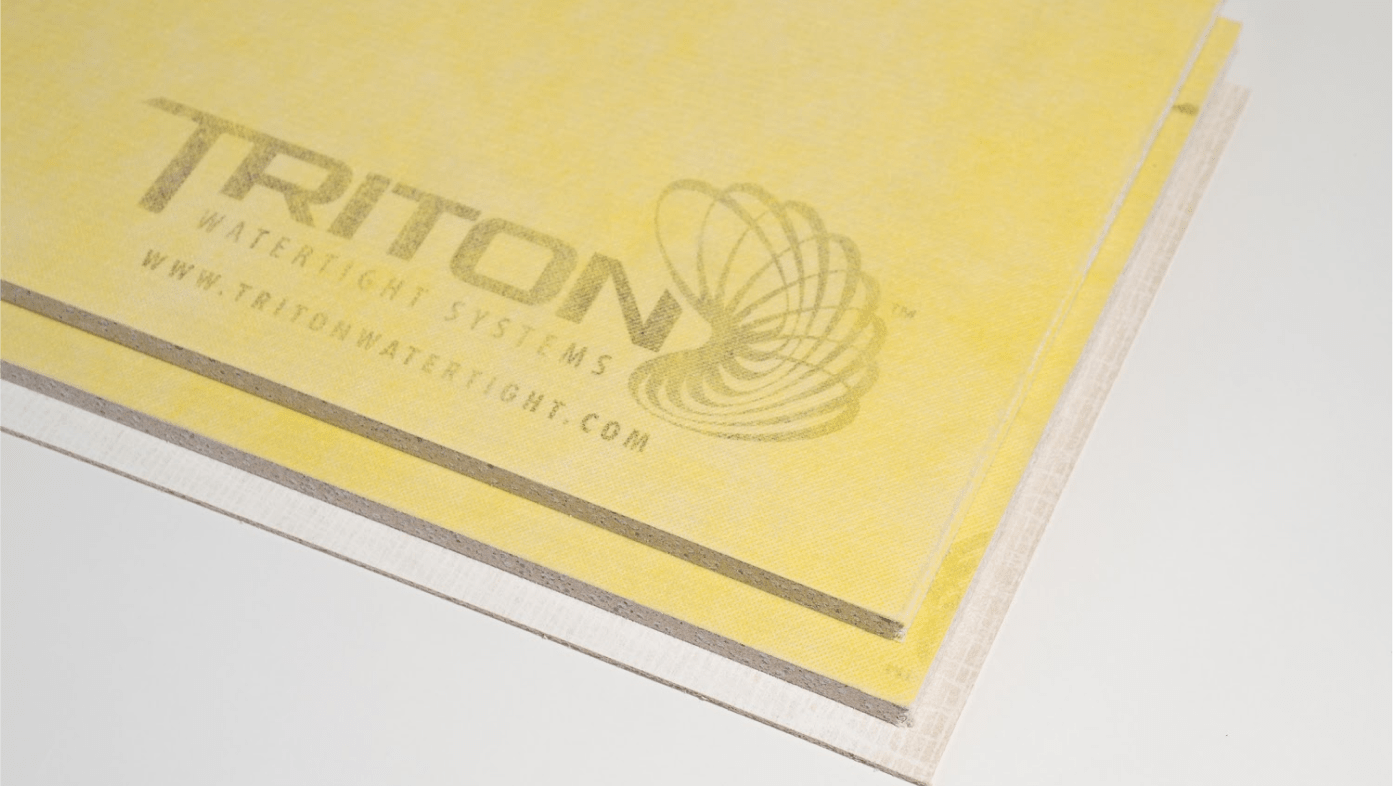 Waterproof Backer Board
When it comes to achieving a watertight seal, we have your back. The TRITON Waterproof Backer Board arrives ready to work. You benefit from a watertight membrane and cement backer board combined to help you build better. Install behind shower walls, countertops, and any other wet areas where you want to keep water out—and structural integrity intact.
Made with a naturally occurring magnesium oxide, TRITON Waterproof Backer Board gives you the peace of mind that you are building with a durable board that is resistant to moisture, mold and mildew.
We use a proprietary nano-technology process to optimize the performance down to the molecular level
Designed to hold strong in water, it will not de-laminate, peel, rot, or swell
No toxic chemicals used, making it safe to install
Will not support mildew, mold, or fungal growth
Contractor and resident friendly, TRITON Waterproof Backer Board is free of crystalline silica, VOCs, and other harsh chemicals
Not subject to new OSHA regulations on crystalline silica
MiTek offers consulting, testing, design assistance and prompt customer service. Visit our Training, Support and Knowledge Base center for more information.
Explore More
View more waterproofing solutions