Nail-on Plates
For those repairs not done with plywood.
Connector Plates
ORDER ONLINE
When you combine our exclusive nail values, high-quality test-substantiated steel values, and packaging options available only from MiTek, the result is the best connector plate package in the industry. We also offer customers the ability to order plates and parts online. Visit our MiStore for details.
OVERVIEW
Nail-on Plates
Nail-on plates are designed for fast and flexible field installation. Nail-on plates are an ideal economical solution for attaching wooden members together in a non-structural or low force connection without the need for specialized mobile plate-press installation equipment.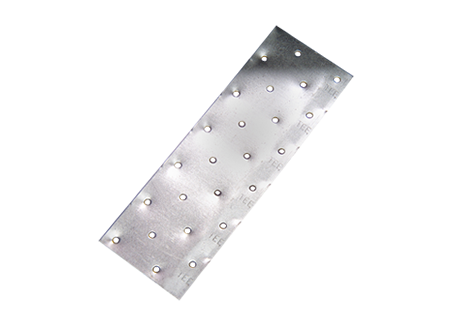 ---
MITEK CONNECTOR PLATES
Make your next job easier with these MiTek connector products