Connector Plates
ORDER ONLINE
When you combine our exclusive nail values, high-quality test-substantiated steel values, and packaging options available only from MiTek, the result is the best connector plate package in the industry. We also offer customers the ability to order plates and parts online. Visit our MiStore for details.
OVERVIEW
Stainless Steel Plates
Avoid corrosion – in areas of high humidity and moisture, our stainless steel plates are up to the job.
Ordered and manufactured upon request
Used for special corrosion situations
Used in higher moisture areas, on agricultural farms, when worried about ammonia, and for certain types of lumber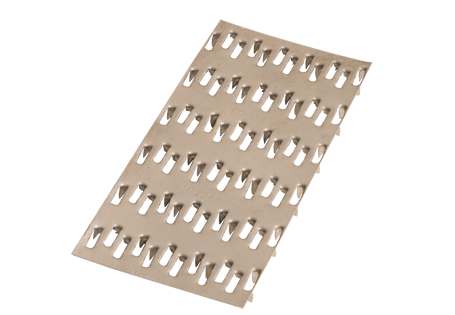 ---
MITEK CONNECTOR PLATES
Make your next job easier with these MiTek connector products