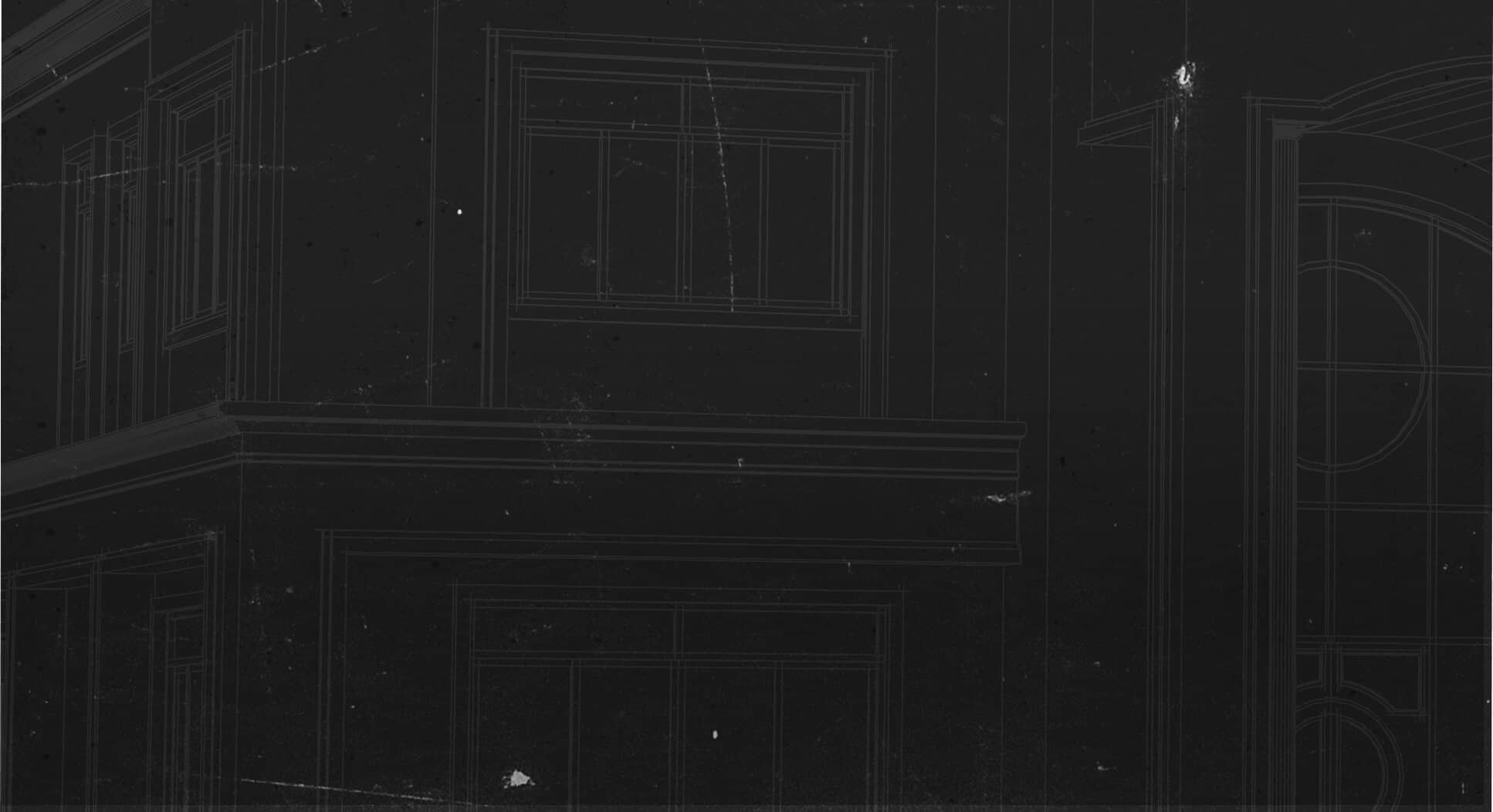 Plated Truss
Embedded Truss Anchors
LPTA
Reference Series: LTA2
Low profile design attaches to 2x4 or larger bottom chords and provides uplift and lateral load resistance.
Materials: 18 gauge
Finish: G90 galvanizing
Installation
Use all specified fasteners.
Embed LPTA 4-inches into concrete tie beam or masonry bond beam.
Anchors should be spaced no closer than 8-inches center-to-center.
Moisture barrier may be required.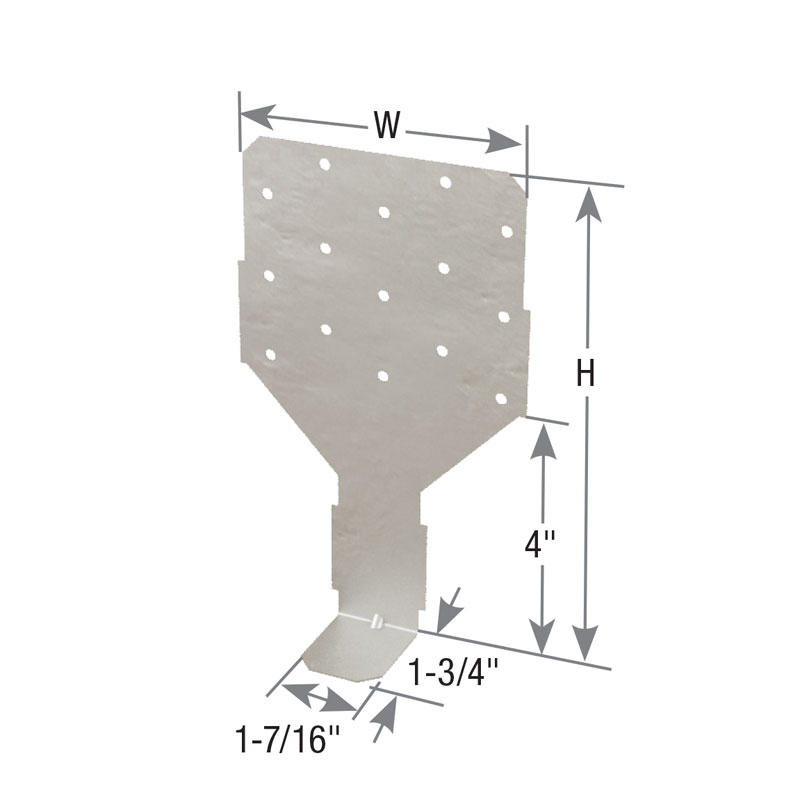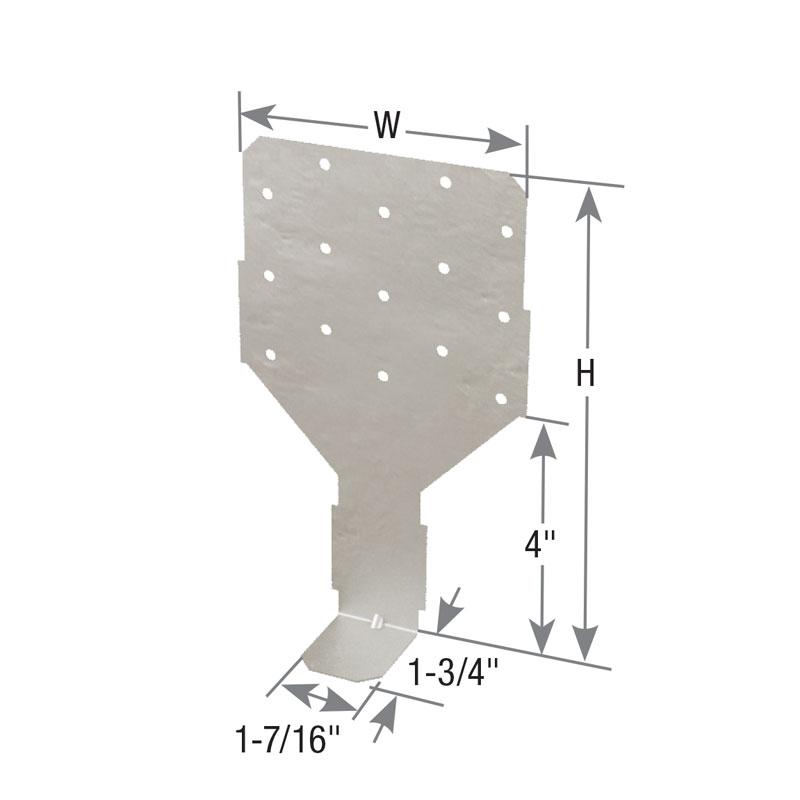 LPTA Embedded Truss Anchor