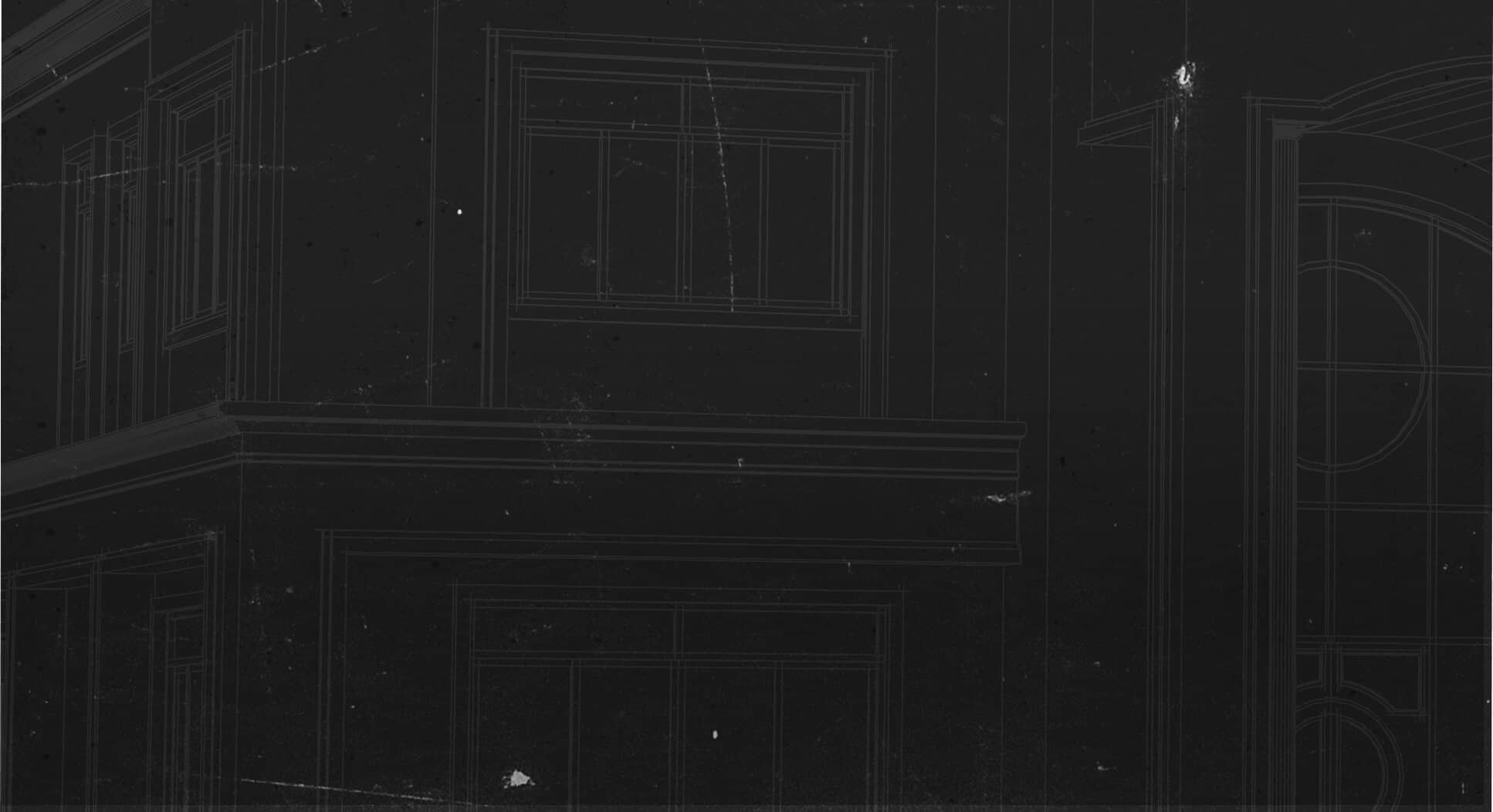 Caps and Bases
Column Caps
KCC / KECC
Reference Series: CC, ECC
KCC – Standard column cap.
KECC – End column version.
Materials: See Load Table
Finish: USP primer
Installation
Use all specified fasteners.
Bolt holes should be a minimum of 1/32″ to a maximum of 1/16″ larger than the bolt diameter.\
Beams shall be designed to support the required loads. Beam shear may limit loads to less than listed loads for device. A design professional shall determine the adequacy of the post and beam to resist published loads.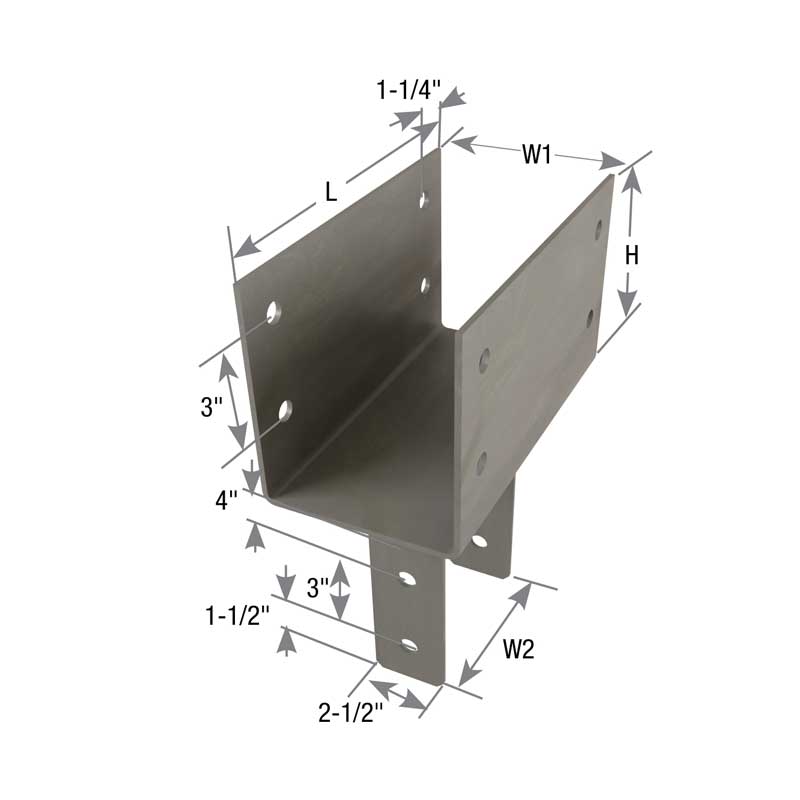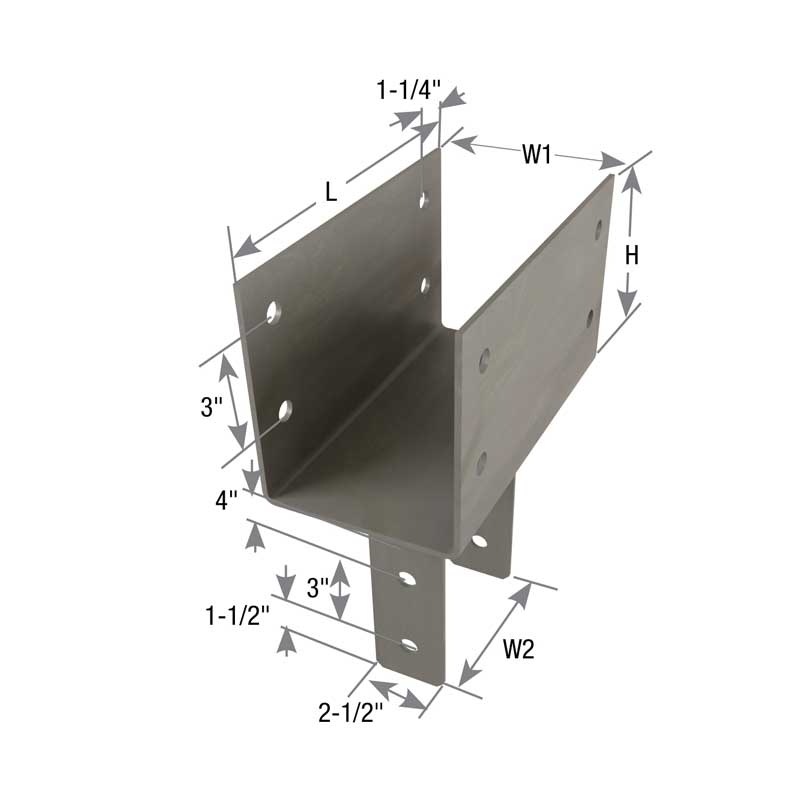 KCC Column Cap