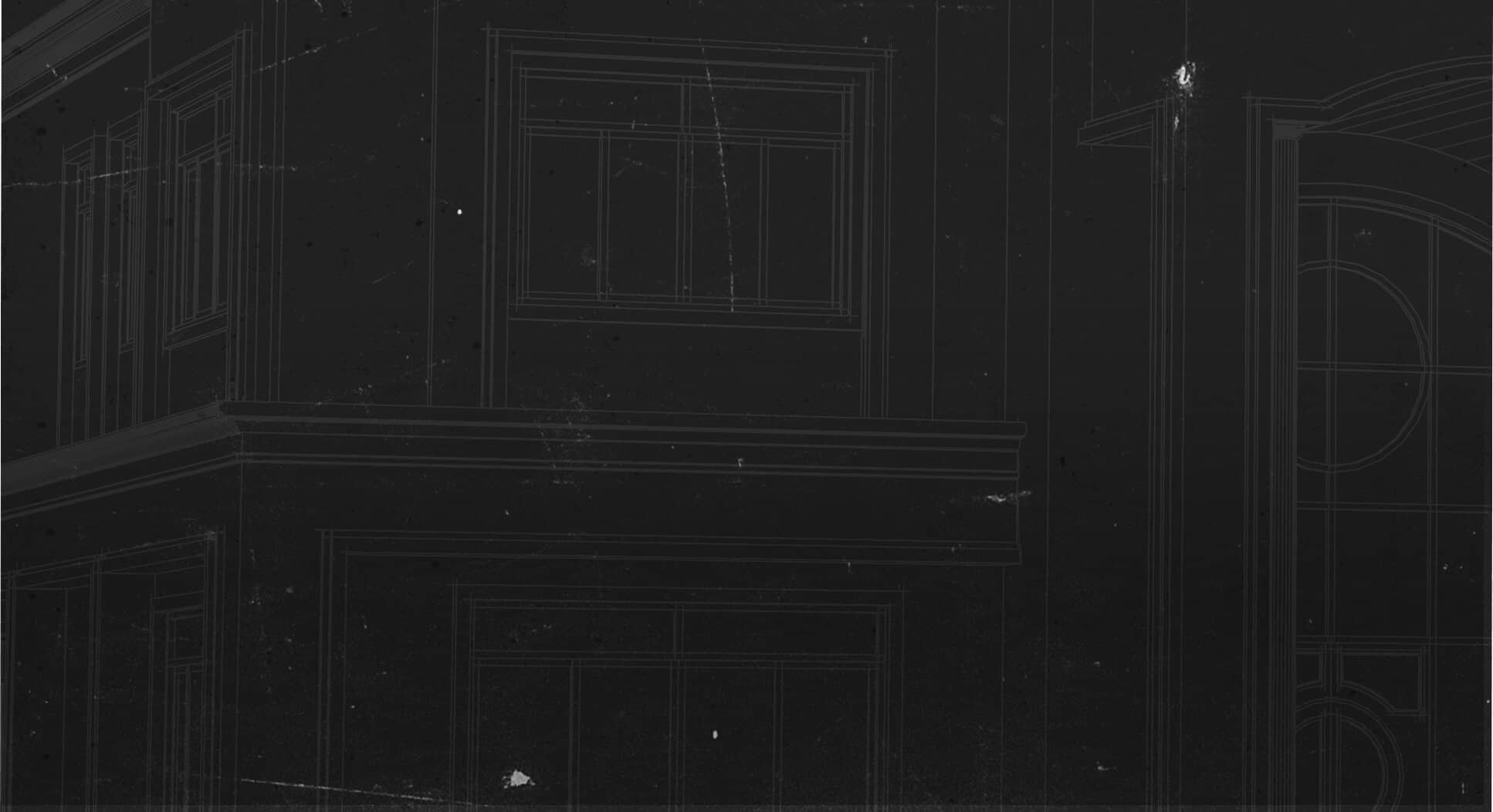 Angles & Straps
Coiled Strapping
CMST / CMSTC / RS
Reference Series: CMST, CMSTC, CS
Coiled strapping enables cut-to-length convenience for a variety of immediate job site needs.
CMST – 3" wide strapping features diamond nail holes to provide nailing options and reduce wood splitting.
CMSTC – 3" wide strapping is designed for high load conditions. Engineered to reduce wood splitting.
RS – 1-1⁄4" wide strapping packaged in cartons containing 25-foot or longer coils.
Materials: See Load Table
Finish: G90 galvanizing
Installation
Use all specified fasteners.
For safety, always wear gloves when handling or cutting coiled strapping.
CMST/CMSTC installations: Install to a minimum 2 ply 2x edge. Increase nail spacing if wood begins to split.
Designer may specify alternate nailing schedules. Refer to Nail Specification Table Click here for nail shear values. Load values shall not exceed published allowable loads.
Unless specified otherwise by the panel manufacturer, straps may be installed over wood structural panels. Use full length nails of specified nail diameter to ensure adequate penetration into the main member is achieved (10 times the diameter minimum).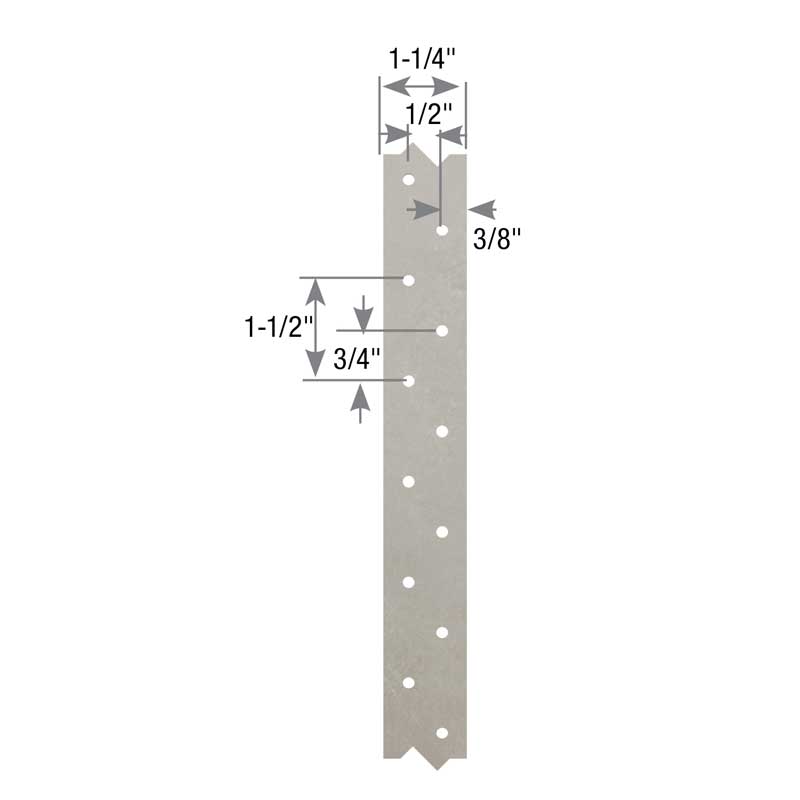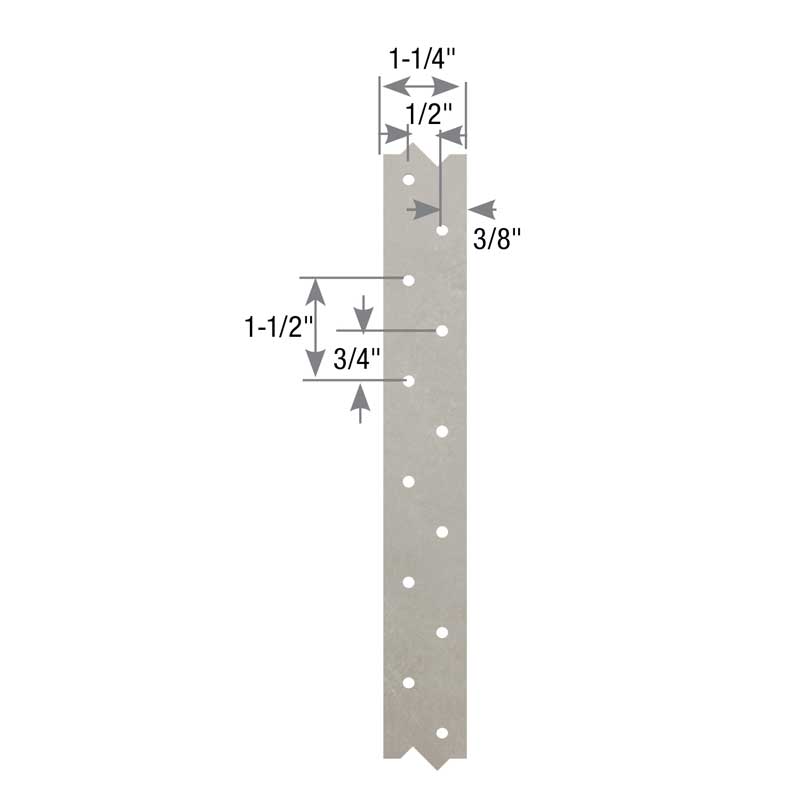 RS Coiled Strapping