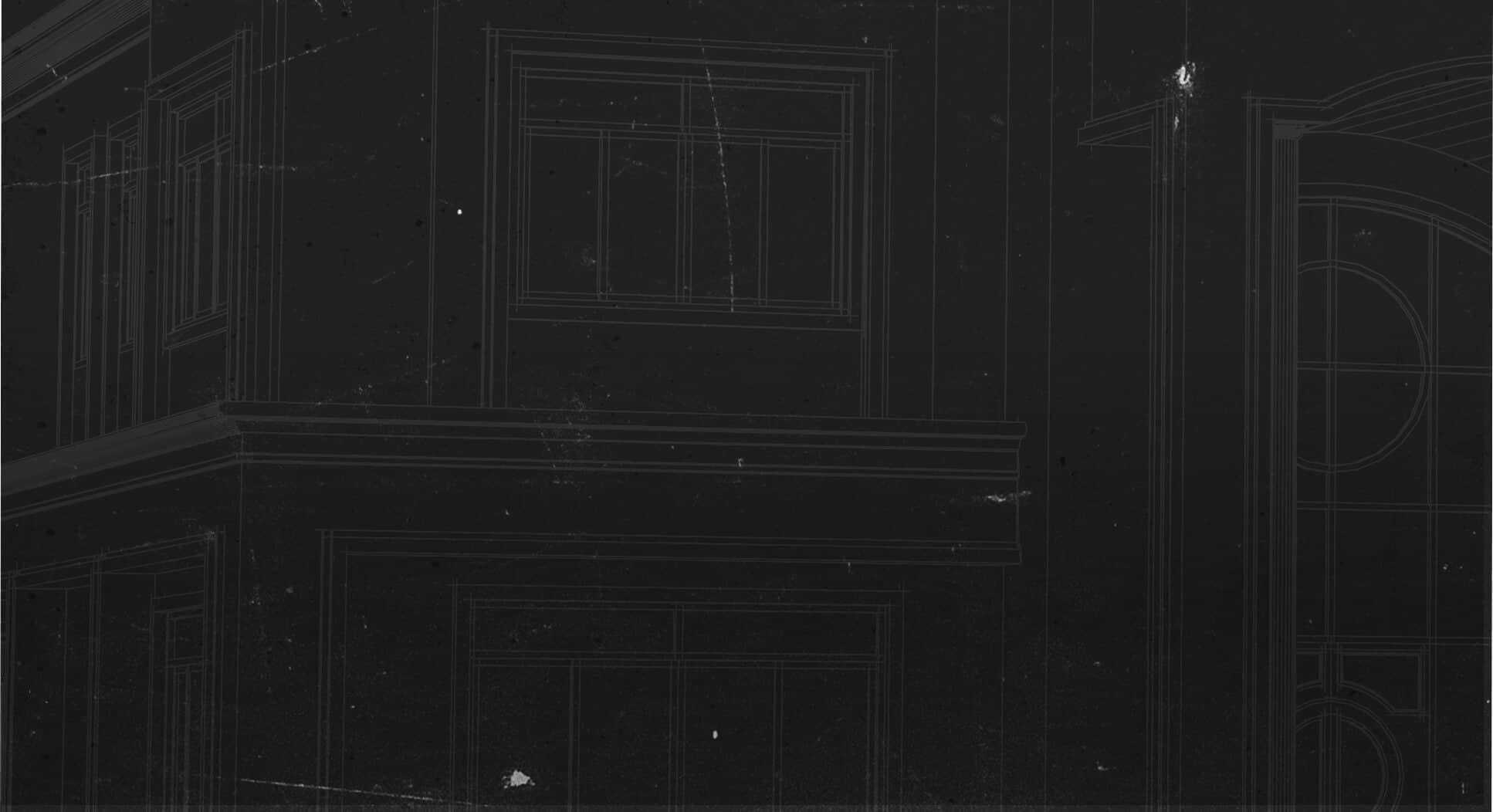 Mattingly Lumber
Mattingly Lumber & Millwork Relies on Integrated Software Programs for High Production Volume and Efficient Processes.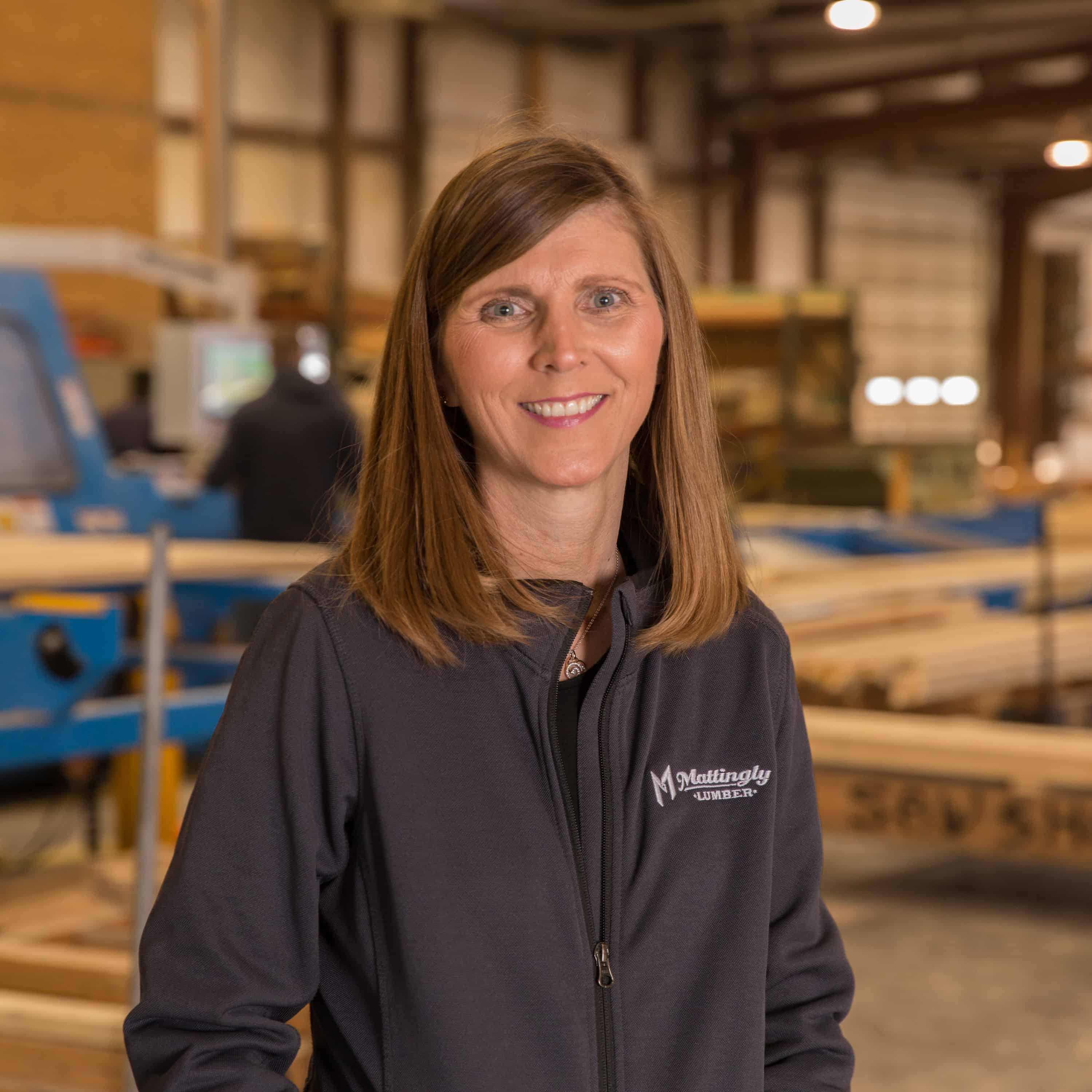 MATTINGLY LUMBER CUTS MORE THAN 70% OF MANUFACTURING PROCESS TIMES
Relying on MiTek® Structure, along with production and office management modules, allows Mattingly Lumber & Millwork to cut more than 70% of their manufacturing process times, and save countless input hours.
The Story
---
FASTER, SMARTER WORK
WASTE LESS TIME AND PRODUCE MORE
MiTek software means less time wasted, efficient processes and high production for Mattingly Lumber. "It makes my life very easy, as far as truss design goes, especially when you have this amount of work coming through here," said Greg Brueggeman, who designs roof trusses, floor systems, and wall panels for Mattingly Lumber. "It helps push that work through faster than what it would normally take."

MiTek is the industry leader. One Software Program helps us put the whole package together from the ground all the way to the roof.

"
Production Manager, Executive Vice President at Mattingly Lumber
Shari Frazier
BACKGROUND
Founded in 1993, Mattingly Lumber has grown to over 22 acres and 100,000 square feet of covered storage at their Illinois-based manufacturing facility. The facility has a high production output and strives for 24-hour turnarounds on projects, relying on modern technology and streamlined manufacturing processes that are made possible by MiTek Structure, plus production and office management modules.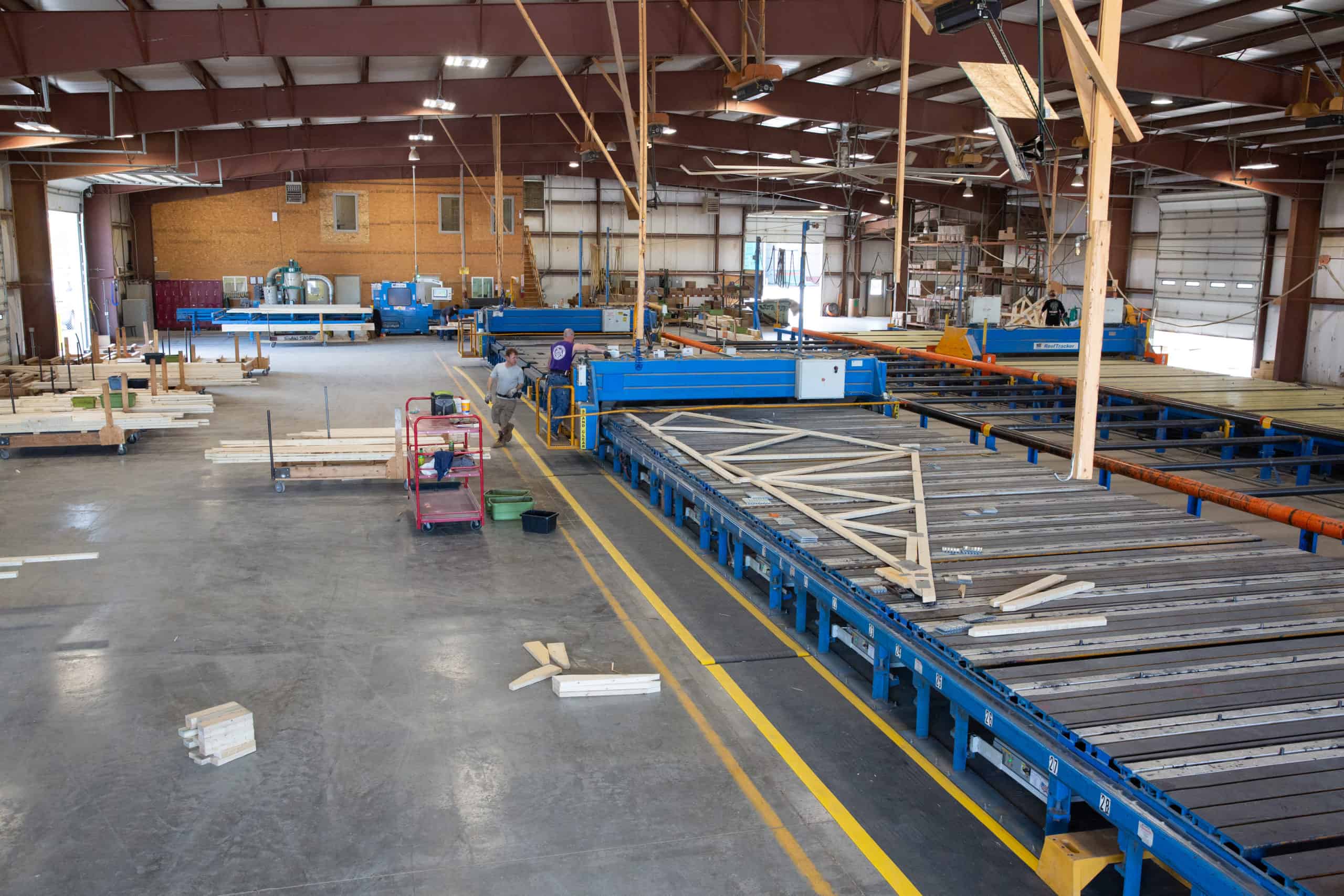 Challenge
Despite being a high production plant, Mattingly Lumber was bogged down with slow processes across various departments. After implementing MiTek software, many of those inefficient processes were simplified and corrected. "MiTek software let us really cut down on time that we spend as far as printing out paperwork for the shop," said Brueggeman. "It cut our time by nearly 70% or more, just by a couple changes."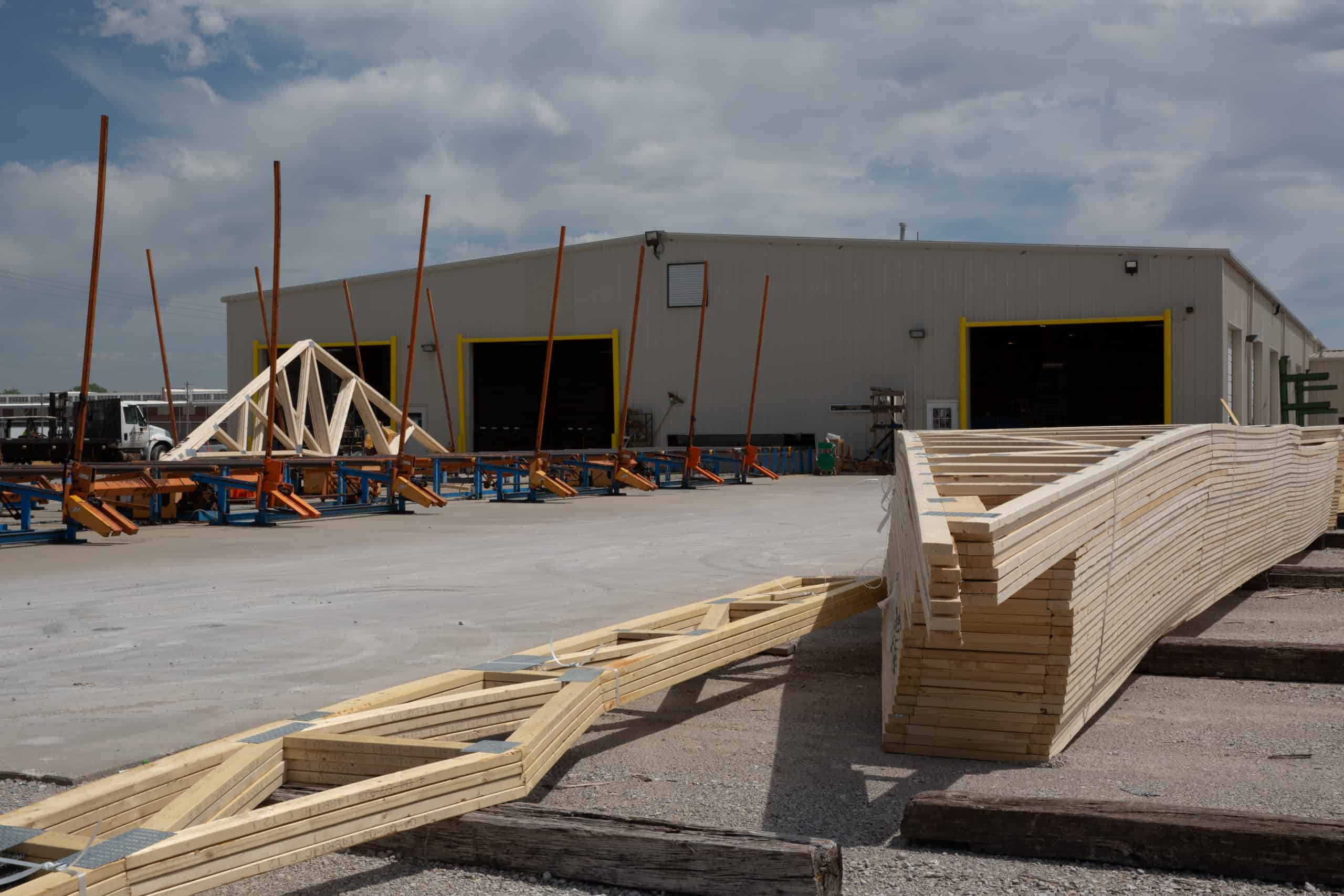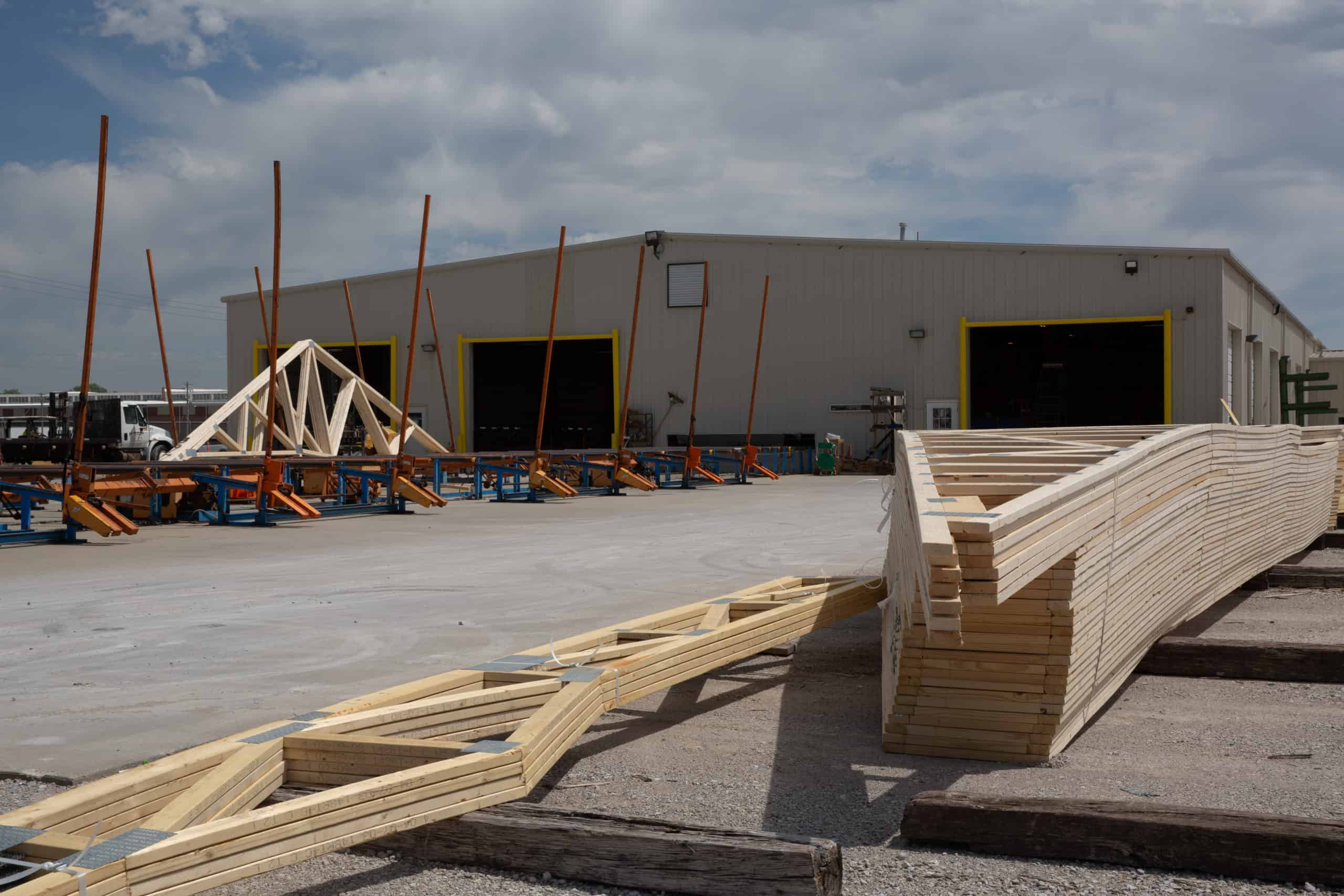 THE SOLUTION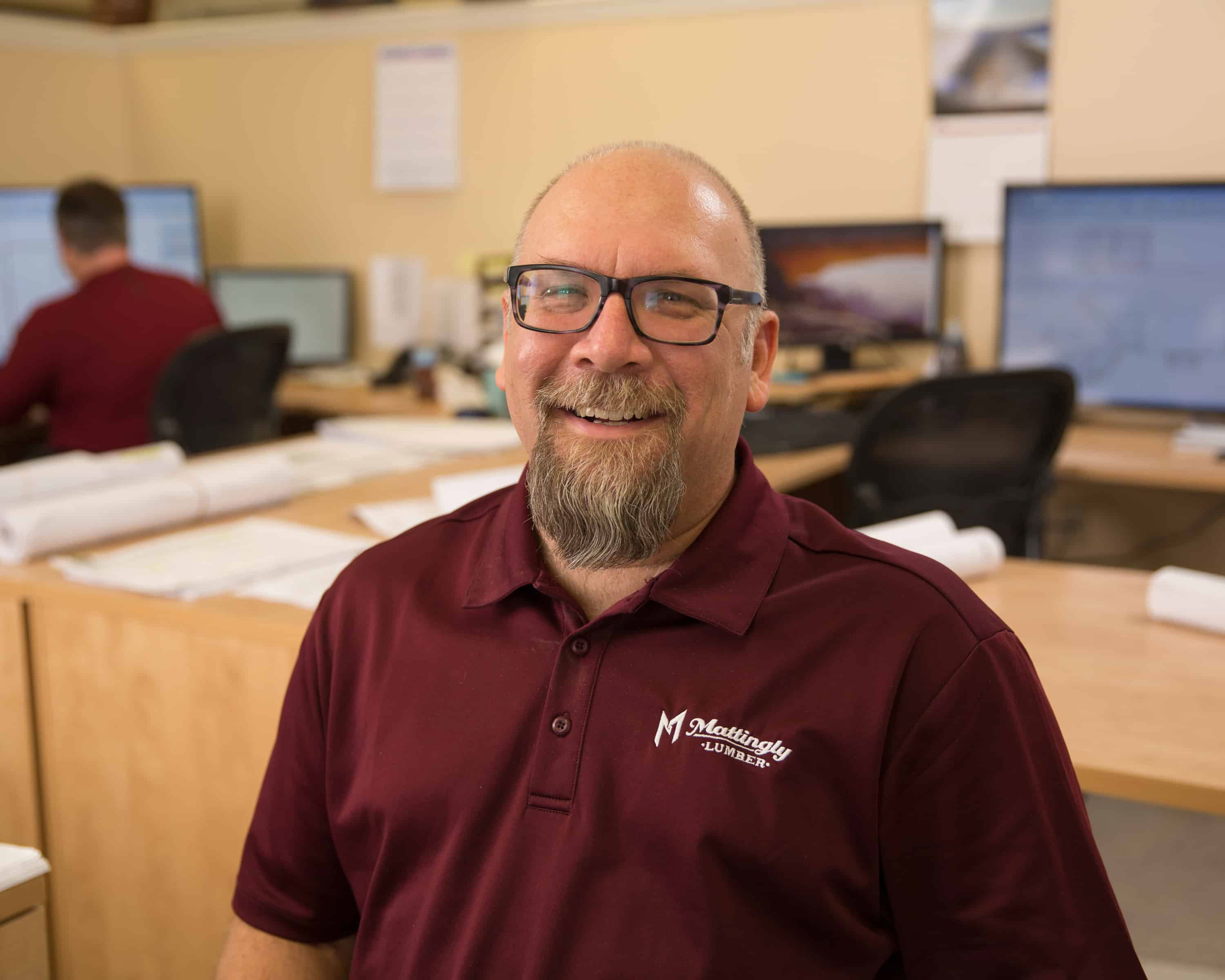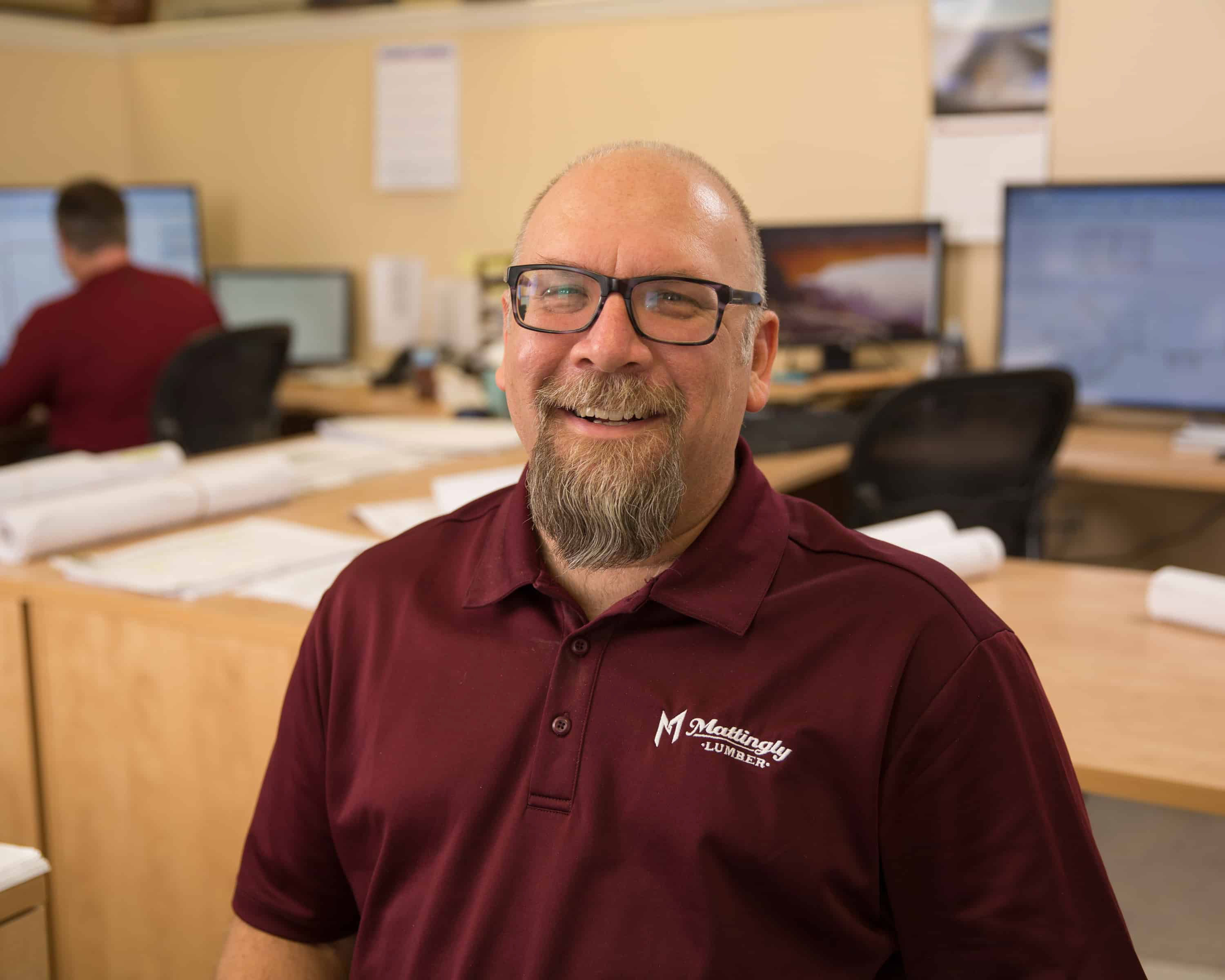 MiTeK STRUCTURE
"[MiTek] Structure saves countless hours sometimes as far as input. A lot of times we use the 3D option also. We can send that to our customers if they have a complex roof. They can see what it's going to look like, give them an idea what they're going to be getting when we design it, and we can make changes," said Brueggeman, Designer for Mattingly Lumber. "It's very dependable, and it's very easy to train people on also."
---
DEPENDABLE, LEARNABLE SOFTWARE
QUICKLY TRAIN EMPLOYEES
Because the software is simple to use and MiTek® provides ample resources for training like MiTek University™, Mattingly Lumber has no trouble training new employees to make the most of the software.