This "quick-link digest" from MiTek is designed to be an efficient, informative and practical resource for US builders with a focus on items related to optimizing structural framing, improving in-field construction and accelerating workflow processes.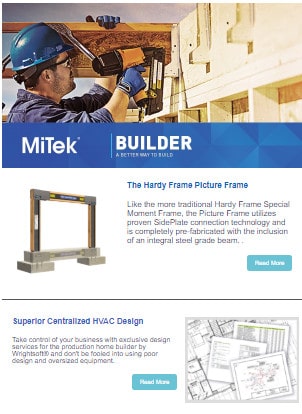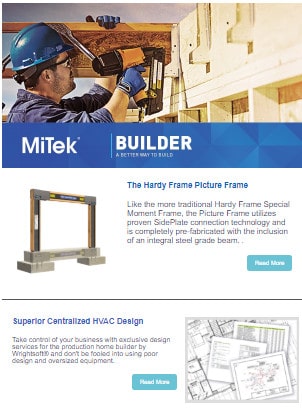 CURRENT ISSUE: JUNE 2018 THE Hardy PICTURE FRAME
The Hardy Picture Frame
Like the more traditional Hardy Portal Frame, the Hardy Picture Frame utilizes proven SidePlate connection technology and is completely pre-fabricated with the inclusion of an integral steel grade beam.
Superior Centralized HVAC Design
Take control of your business with exclusive design services for the production home builder by Wrightsoft® and don't be fooled into using poor design and oversized equipment.