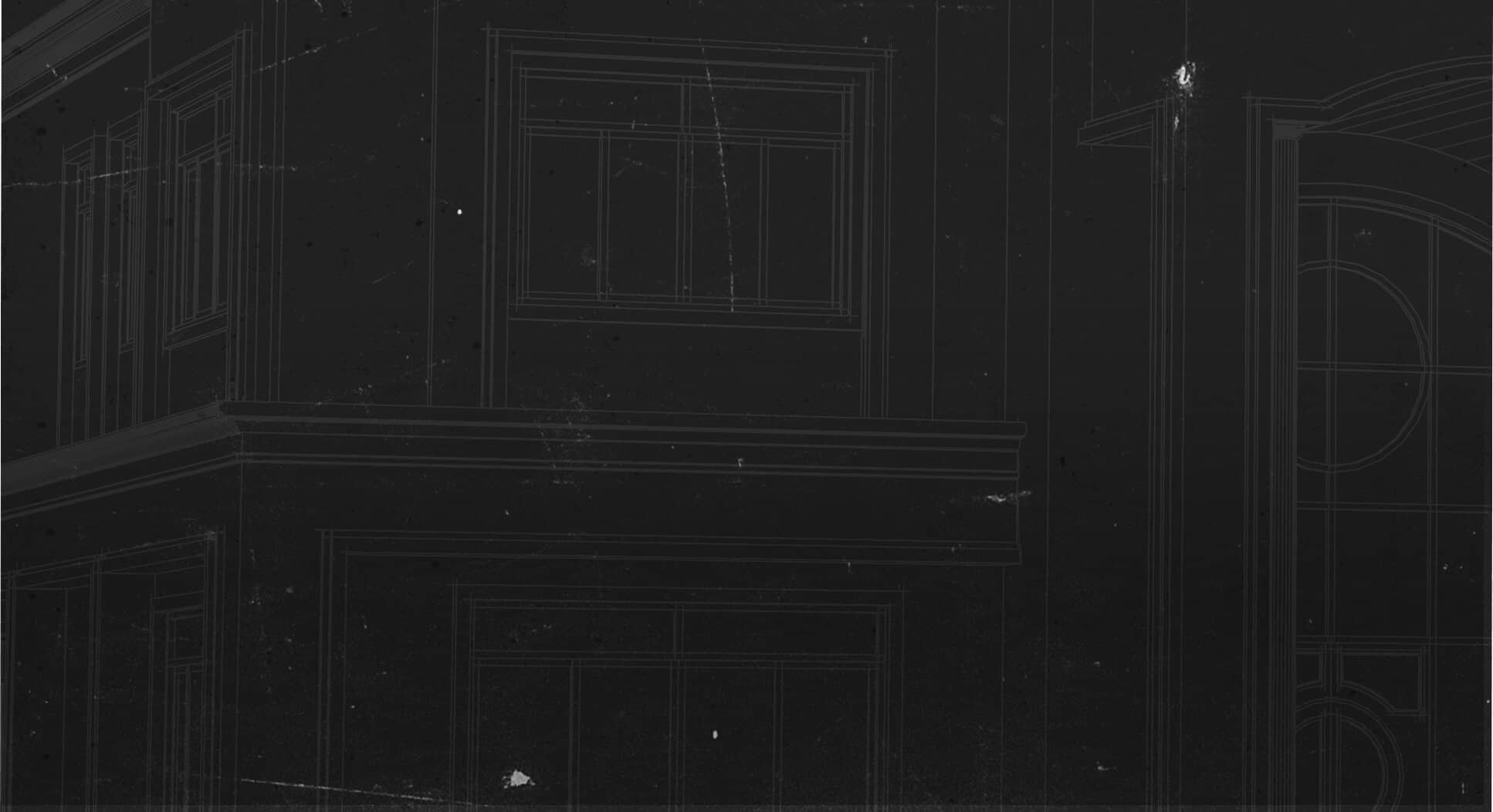 Fasteners
Structural Connector Wood Screws
LL
Reference Series: SD
The Structural Connector Screw is a self-drilling screw that can be used with a number of MiTek connectors and also for wood-to-wood applications. The screws feature a T20* drive head with an integral washer and gimlet point for ease of installation. The twin-lead threads drive in twice as fast as the single lead threads significantly reducing installation time.

The head stamp identifies the screw length for easy inspection. Screw shear capacities are based on a diameter of 0.162" when the shear plane is on the screw shank (SH) and 0.109" when the shear plane is on the threads (T). MiTek Structural Connector Screws have bending yield strength of 170,000 psi.

* T20 is a trademark of Acument
Materials: Low carbon hardened steel
Finish: Gold Coat
Installation
Screws are self-drilling.
Install using a low speed clutch drill with T20* bit (not included). The washer head should be flat to the surface. Do not over-tighten the screws.
Installing the screw at an angle may introduce additional bending and tension forces into the fastener if the screw head is not flat to the bearing surface. Care should be given to ensure the fastener is installed perpendicular to the plane of the fastener hole.
Impact drills are not recommended for use with Structural Connector Screws.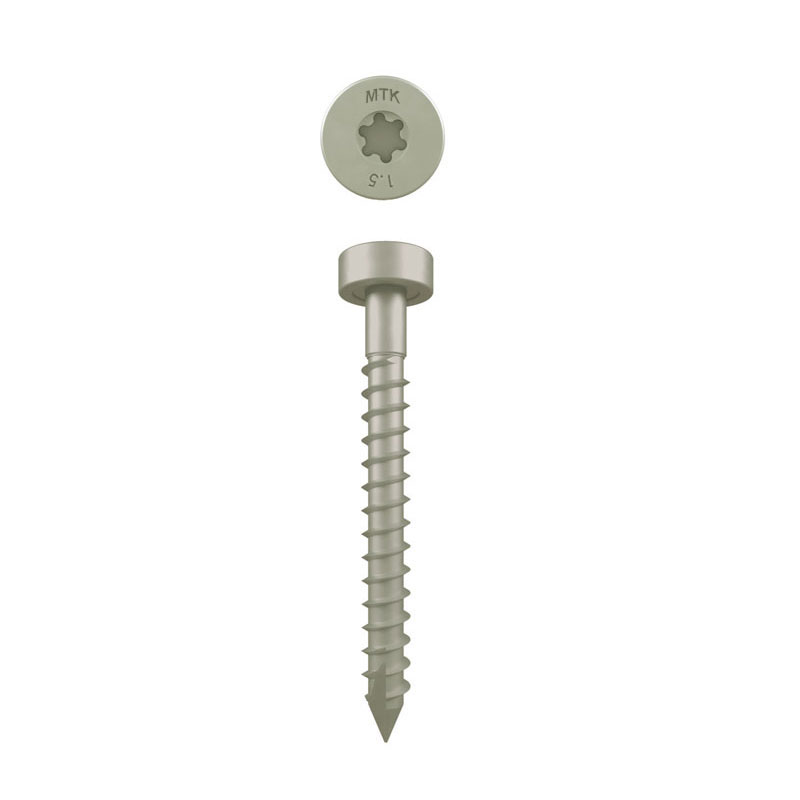 LL915 #9 (0.131") x 1-3/8" Structural Connector Screw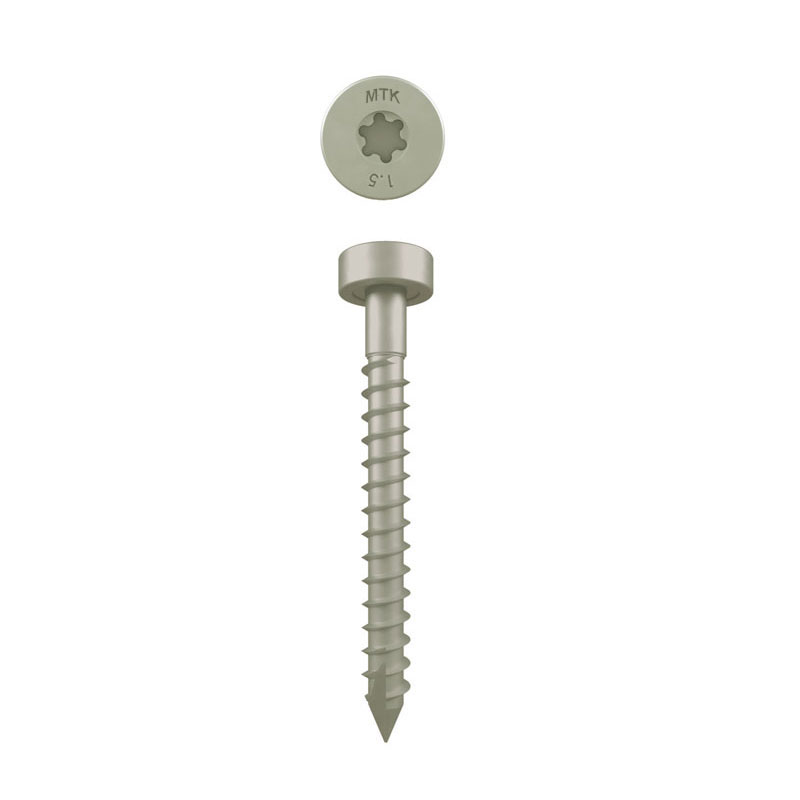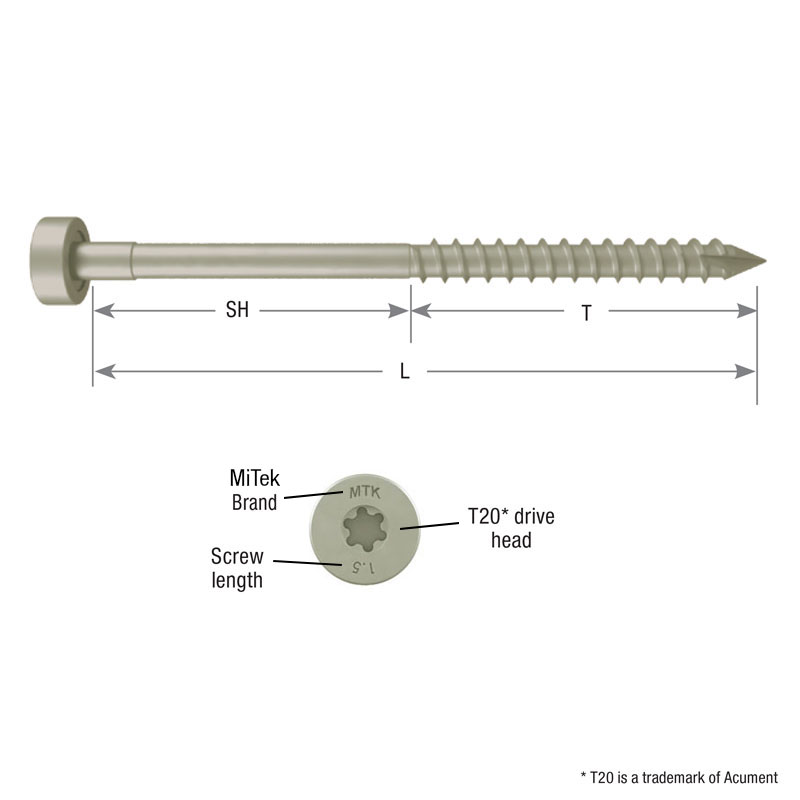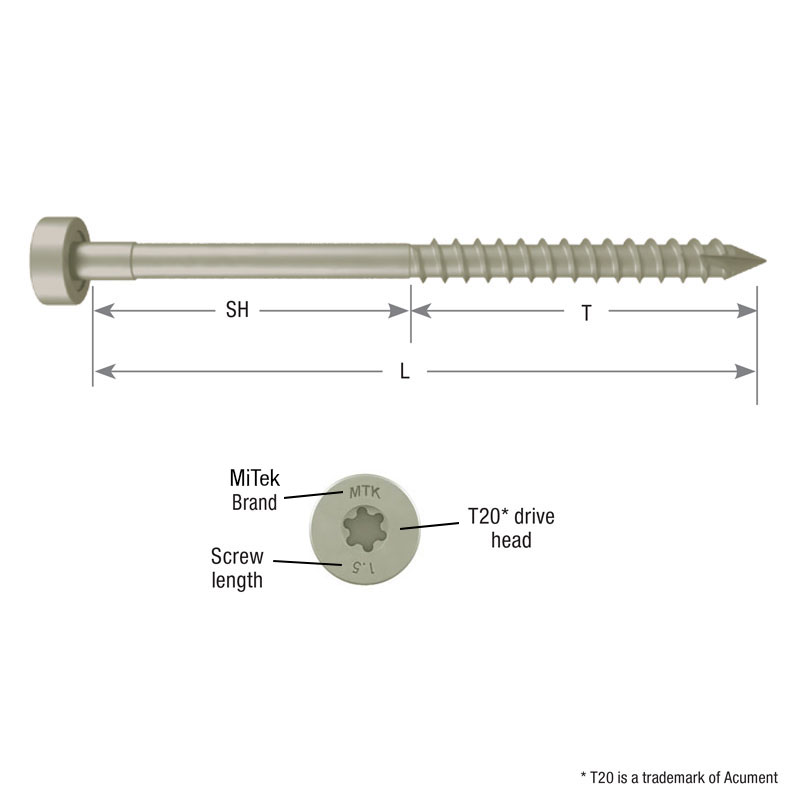 Load Table
Common Deck Connectors Compatible with LumberLok Screws Table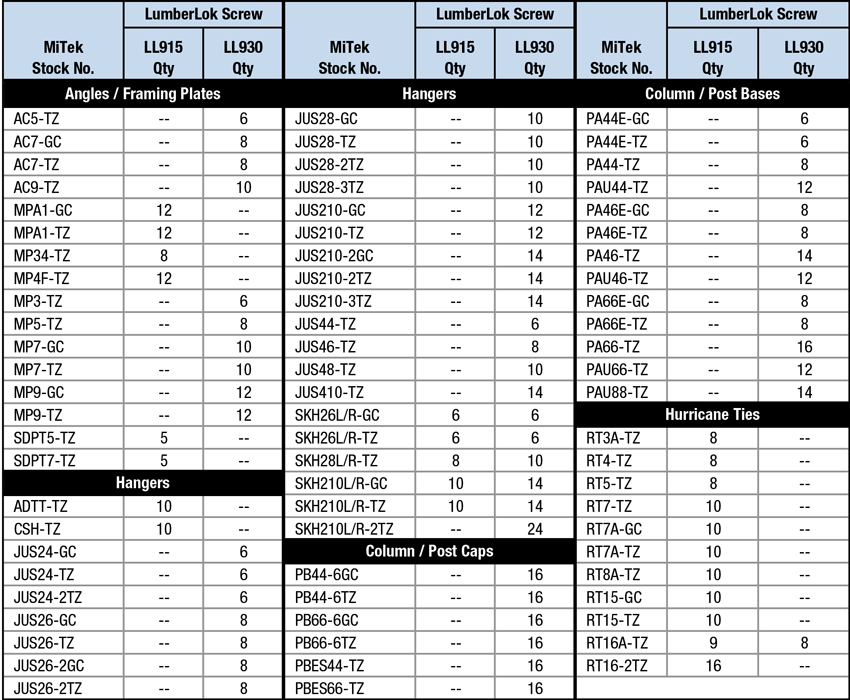 View / Download the above load table as a PDF
Option Details:
Packaging Options

View / Download the above load table as a PDF
Corrosion Resistant Products Table>Packaging Options
View / Download the above load table as a PDF