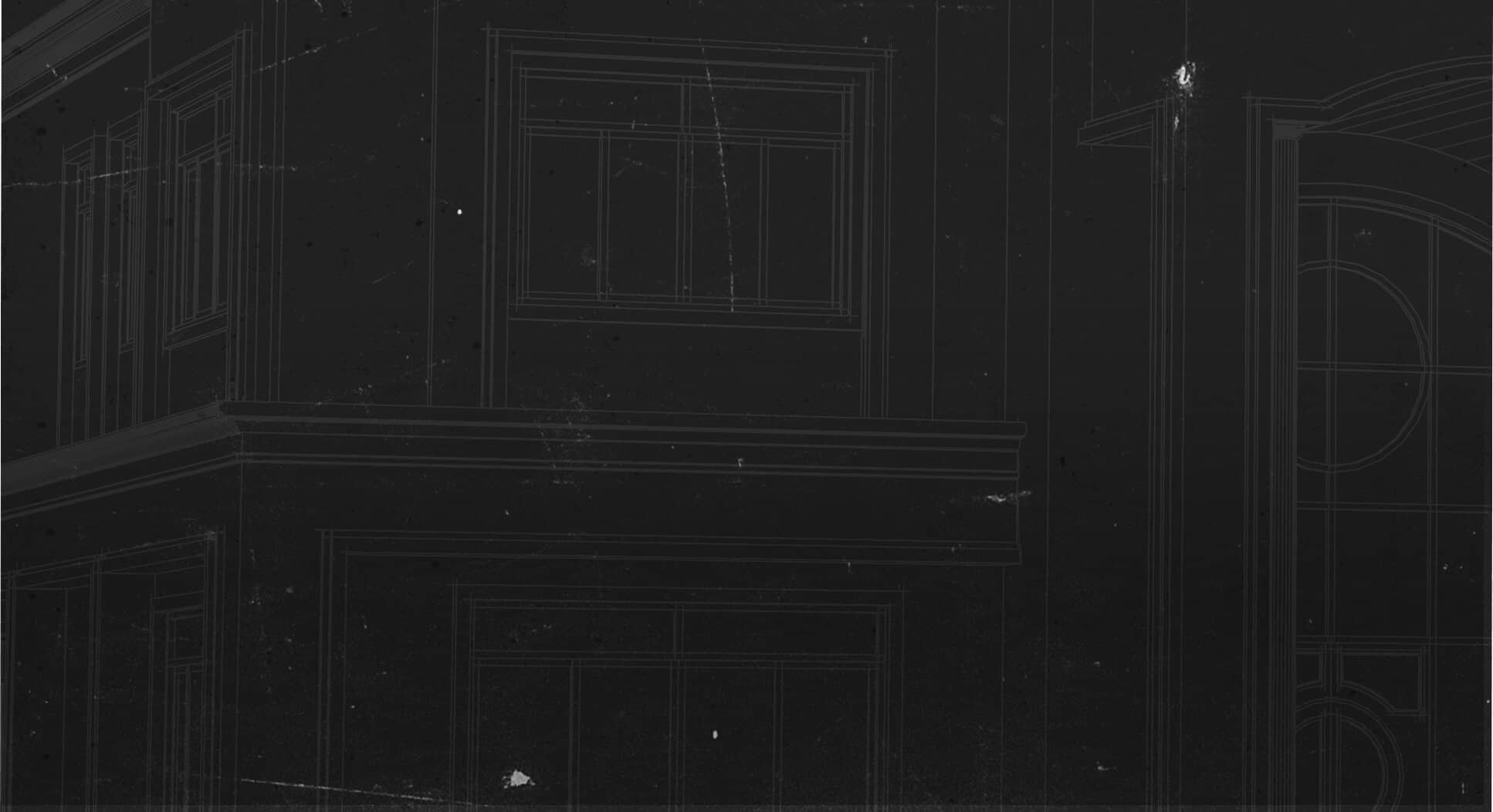 Concrete and Masonry
Sill Retrofit Connector Plate
SRCP
Reference Series: FRFP
MiTek's SRCP Sill Retrofit Connector Plate is designed as a retrofit sill-to-foundation connection that can be installed where there is minimal space between the floor framing and top of the foundation wall. The economical design is targeted for use in seismic regions and yet is also suitable for use as a supplementary connection in high wind areas. The SRCP Sill Retrofit Connector Plate can be installed without shims anywhere the face of the sill plate is within 1/2" of the face of the foundation wall.
Materials: 10 gauge
Finish: G90 galvanizing
Installation
For sill plate setbacks from 1/2″ to 1-1/2″, install a wood shim (a minimum of 15″ long) tight against the sill plate and flush with the foundation wall. See Figure 3 image.
Note: For any installations with a sill plate setback, a shim plate is required to transfer load in the F3 direction.
Install the five WS3 screws (included) in the slotted holes of the SCRP plate, thru the shim (if applicable) and into the sill plate. The WS3 screws should be installed 3/4″ above the bottom of the sill plate (i.e. centered in the narrow face for a 2x sill).
Drill and install two 1/2″ diameter Powers Power-Stud® anchors (or equivalent) into the foundation wall. See manufacturer's literature for proper installation of post-installed anchors.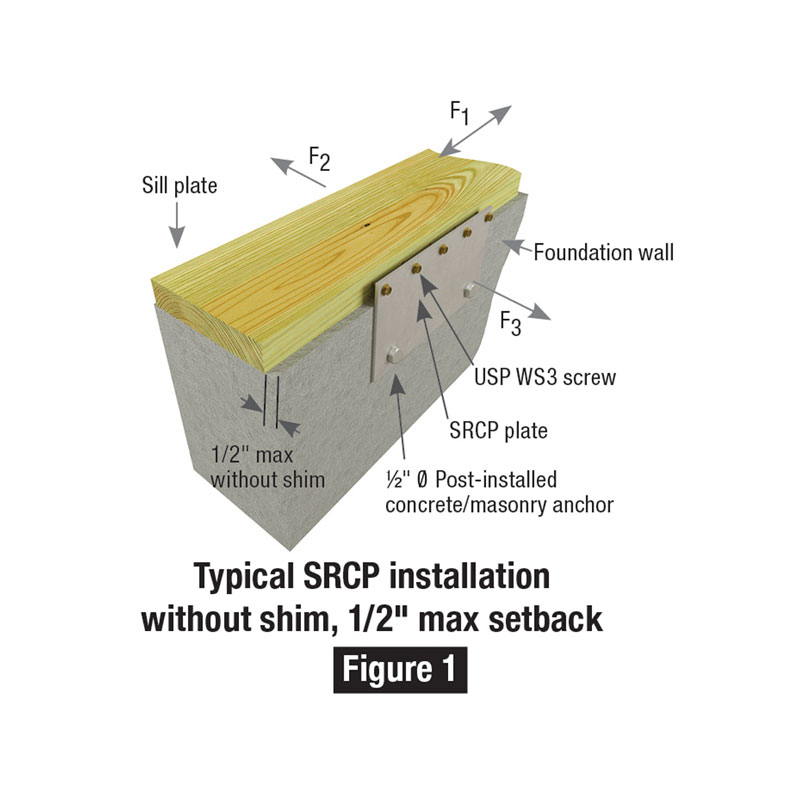 SRCP Sill Retrofit Connector Plate