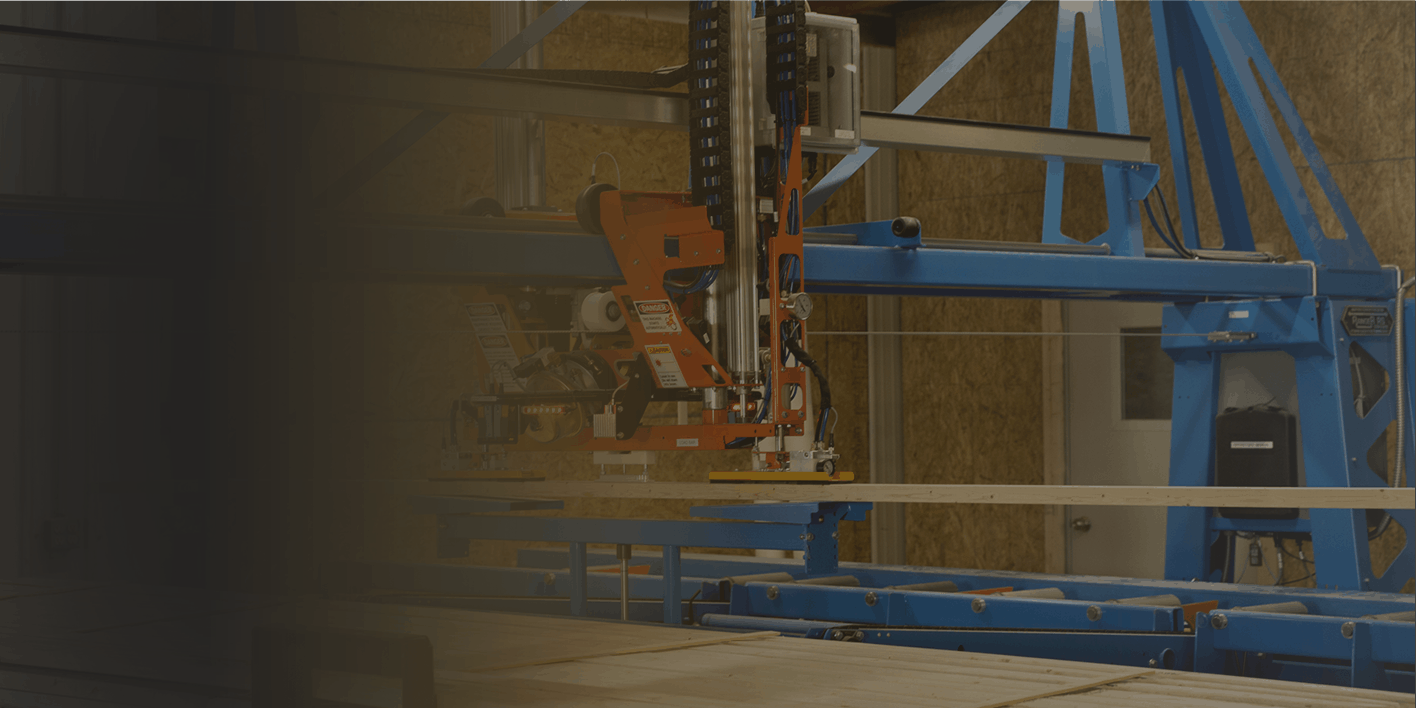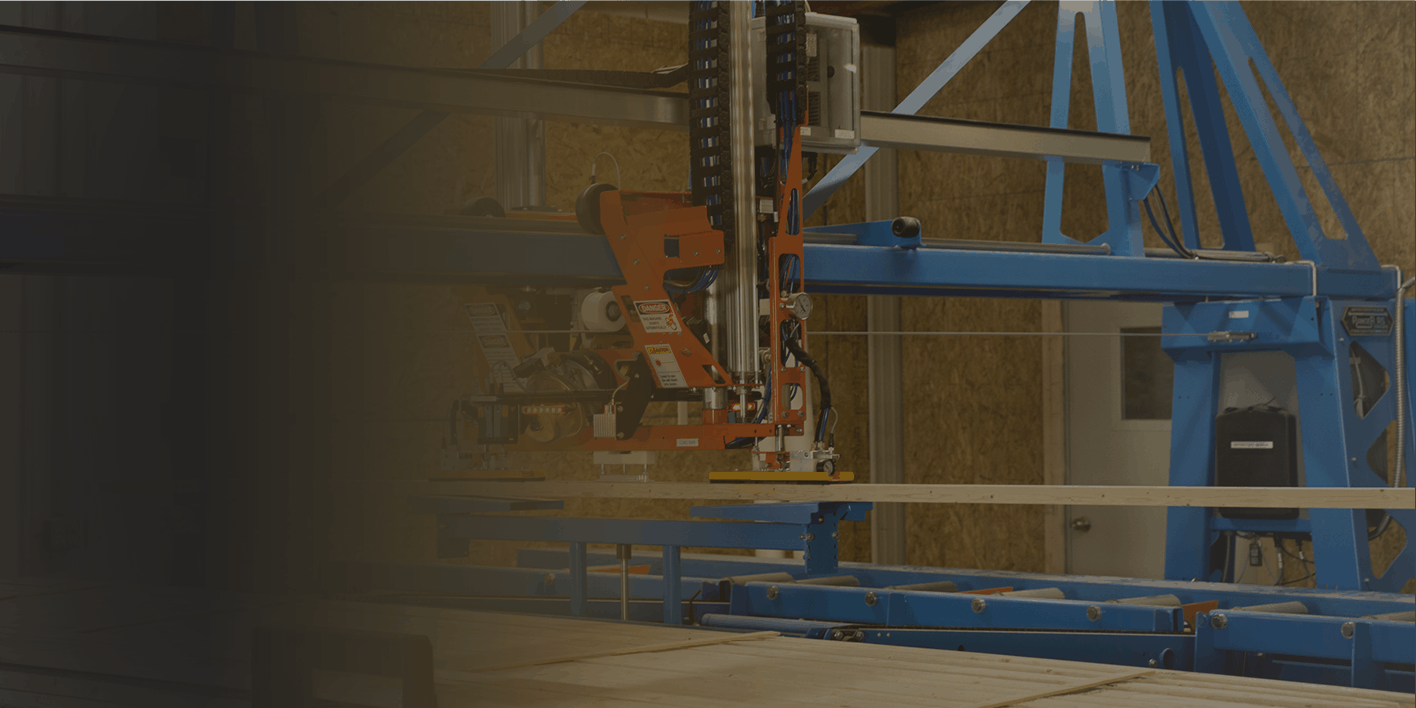 Ranger™ Retrieval System
With a Ranger™ Retrieval System feeding your saws, you decrease costs and improve efficiency, all from the moment a board enters your truss plant.
Request More Information
Features
REDUCE LABOR COST.
RAISE PRODUCTIVITY.
Makes the BLADE™ wood processing system fully automated on the infeed side.
Moves lumber to the saw consistently and quickly.
Stores lumber of varying dimensions in a compact space.
Reduces picking errors and costly mistakes.
Ranger™ Retrieval System Overview
Ranger Retrieval System
Increasing productivity is as easy as installing a Ranger™ Retrieval System.
The highly efficient MatchPoint® BLADE™ wood processing system demands an infeed system that keeps pace with its speed. The Ranger Retrieval System not only has the speed, but also the flexibility to integrate seamlessly into your workflow. It is configured according to your own footprint and lumber usage requirements. Together, the BLADE and Ranger complement each other to achieve a drastic improvement in productivity with less manpower.
How it works…
The Ranger Retrieval System seeks and retrieves the exact boards needed to cut.
The core of the Ranger Retrieval System is a trolley with an automated picking head. The trolley moves back and forth on a runway truss positioned over lumber carts while the picking head's laser scans below. After locating the specific piece of lumber needed, the picking head uses a powerful vacuum to hold the board while moving it to the infeed deck.
The system is fast and efficient, constantly supplying the BLADE queue with lumber. The result: your BLADE wood processing system never goes hungry waiting for a new board.
PHYSICAL DATA
| | |
| --- | --- |
| System Length | 20′ to 100′ (in 10′ increments) |
| Board Storage: Standard Cart | Standard Cart: up to 308 (2×4) boards |
| Board Storage: Magazine Cart | Magazine Cart: up to 168 (2×4) boards, configurable to other board dimensions |
PERFORMANCE DATA
| | |
| --- | --- |
| Speed | 500 FPM without lumber 350 FPM with lumber |
| Lumber Size | 2×3″ to 2×12″ |
| Minimum Lumber Length | 6′ |
| Maximum Lumber Lengths | Max. of 16′ or 20′ (depending on configuration) |
ELECTRICAL DATA
| | |
| --- | --- |
| Electrical Specs | 230 VAC, 60 Hz, 3-phase (other voltages require transformer) |
Safety Data
| | |
| --- | --- |
| E-Stops | Pushbutton |
| Safeguards | Physical safety fence with light curtains, obstructions sensors |
| Compliance | UL (panels), OSHA |
Runway truss length can be customized.
Select left- or right-side of runway truss to load from.
Select front or rear of saw to load onto infeed rail.

Automation SUPPORT & RESOURCES
MiTek offers consulting, testing, documentation, design assistance and prompt customer service. Visit our Support, Training and Knowledge Base center for more information.
---
RELATED EQUIPMENT
View more of the most complete, reliable, and productive truss assembly manufacturing equipment in the industry.