MiTeKnology offers the latest and most relevant MiTek technical information and specifications for builders, design professionals, building material suppliers and inspectors. Quick access to complete resources on our websites or through our customer service team.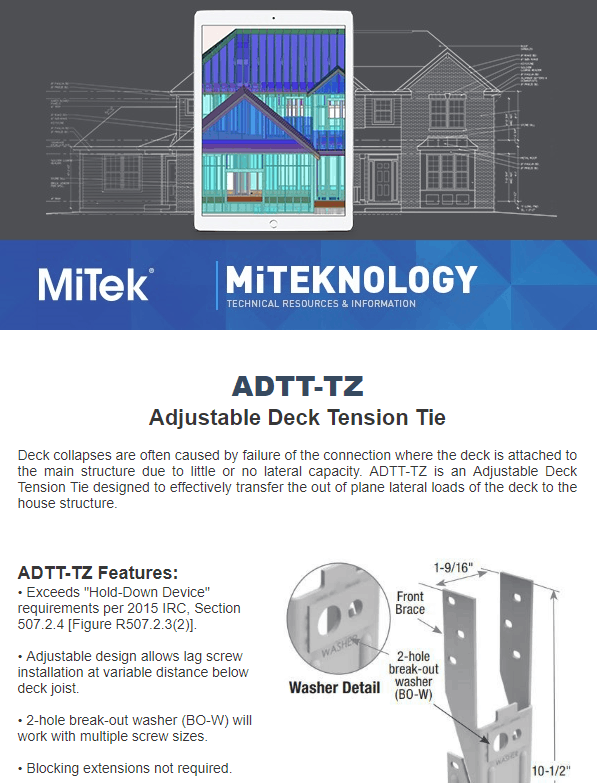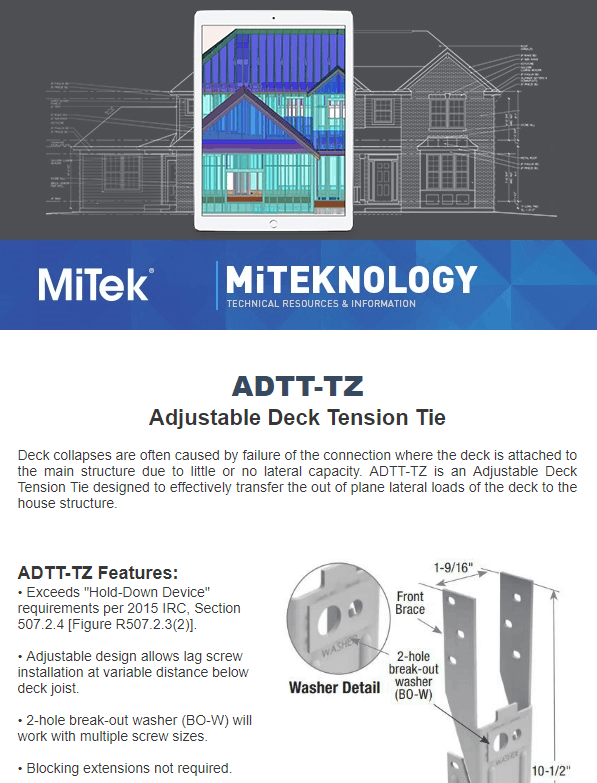 CURRENT ISSUE: MITEKNOLOGY ISSUE 29
ADTT-TZ – Adjustable Deck Tension Tie – Deck collapses are often caused by failure of the connection where the deck is attached to the main structure due to little or no lateral capacity. ADTT-TZ is an Adjustable Deck Tension Tie designed to effectively transfer the out of plane lateral loads of the deck to the house structure.