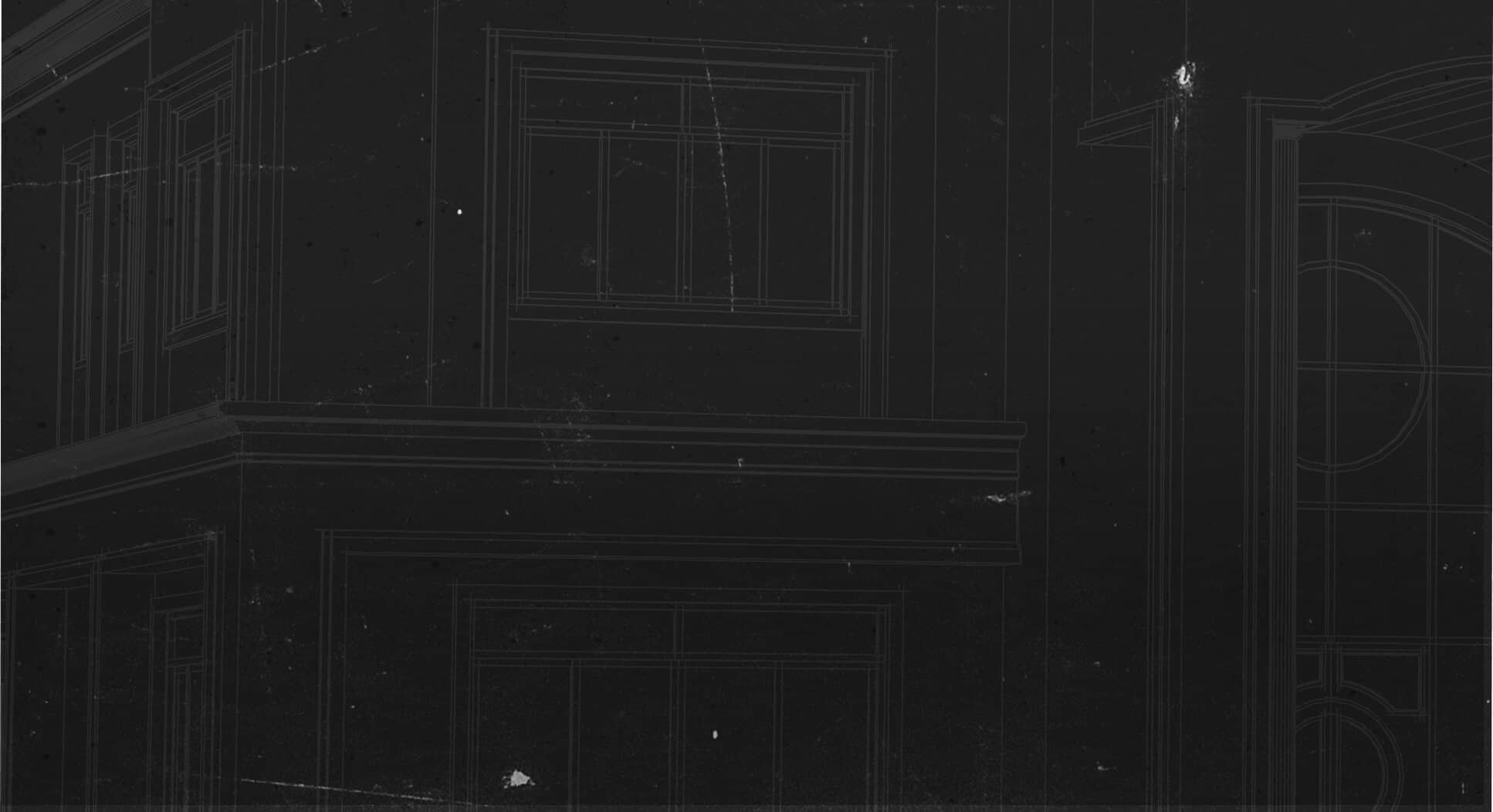 Fasteners
Coupler Nuts
CNW
Reference Series: CNW
The CNW coupler nut is designed to join threaded rods to embedded anchor rods. They are also used in the Z4 Tie Down system to attach Z-Rods together. Reference Z4 Product Catalog [url=/pdf/catalog/Z4catalog.pdf]Click here[/url]. The coupler nut has an inspection hole with an internal positive stop that allows easy verification that the ends of both rods have been fully threaded. The CNW coupler is made from low carbon ASTM A563 Grade A steel (Proof Load = 90 ksi) which makes it applicable for many common ASTM steel threaded rods of equivalent or lower strength.
Materials: ASTM A563 Grade A
Finish: Zinc plated
Installation
Witness hole is provided to assure easy inspection.
Tighten rods until they are visible in the inspection hole.
Works with all thread rods of specified diameter except hot-dip galvanized.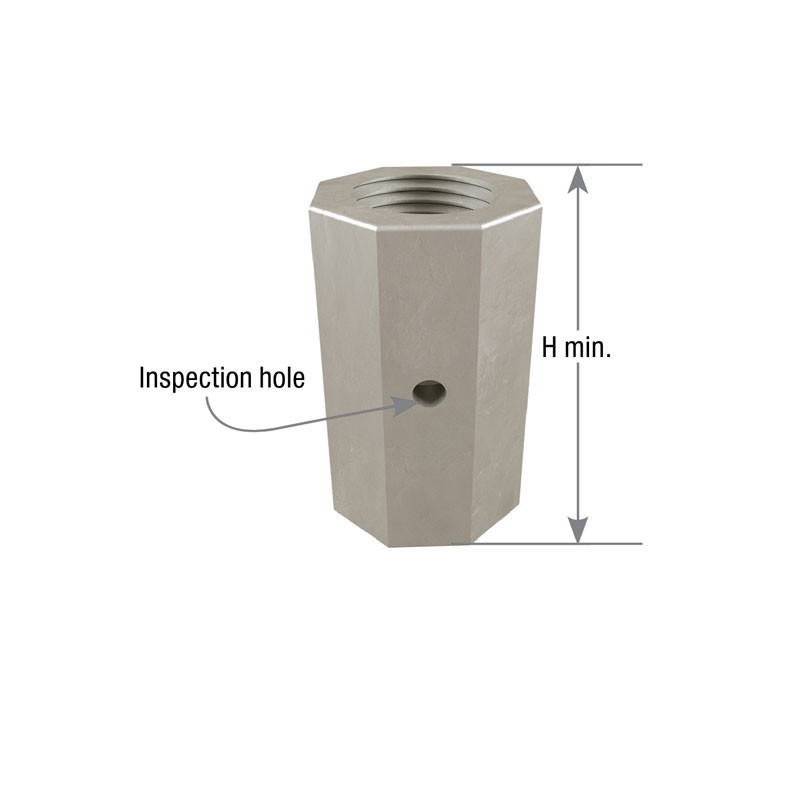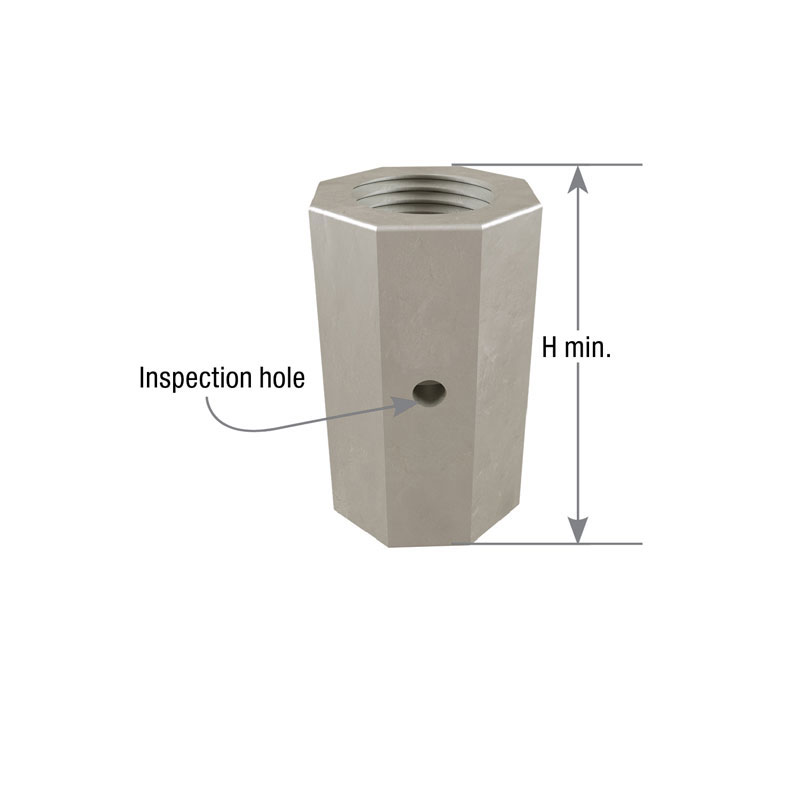 CNW Coupler Nut