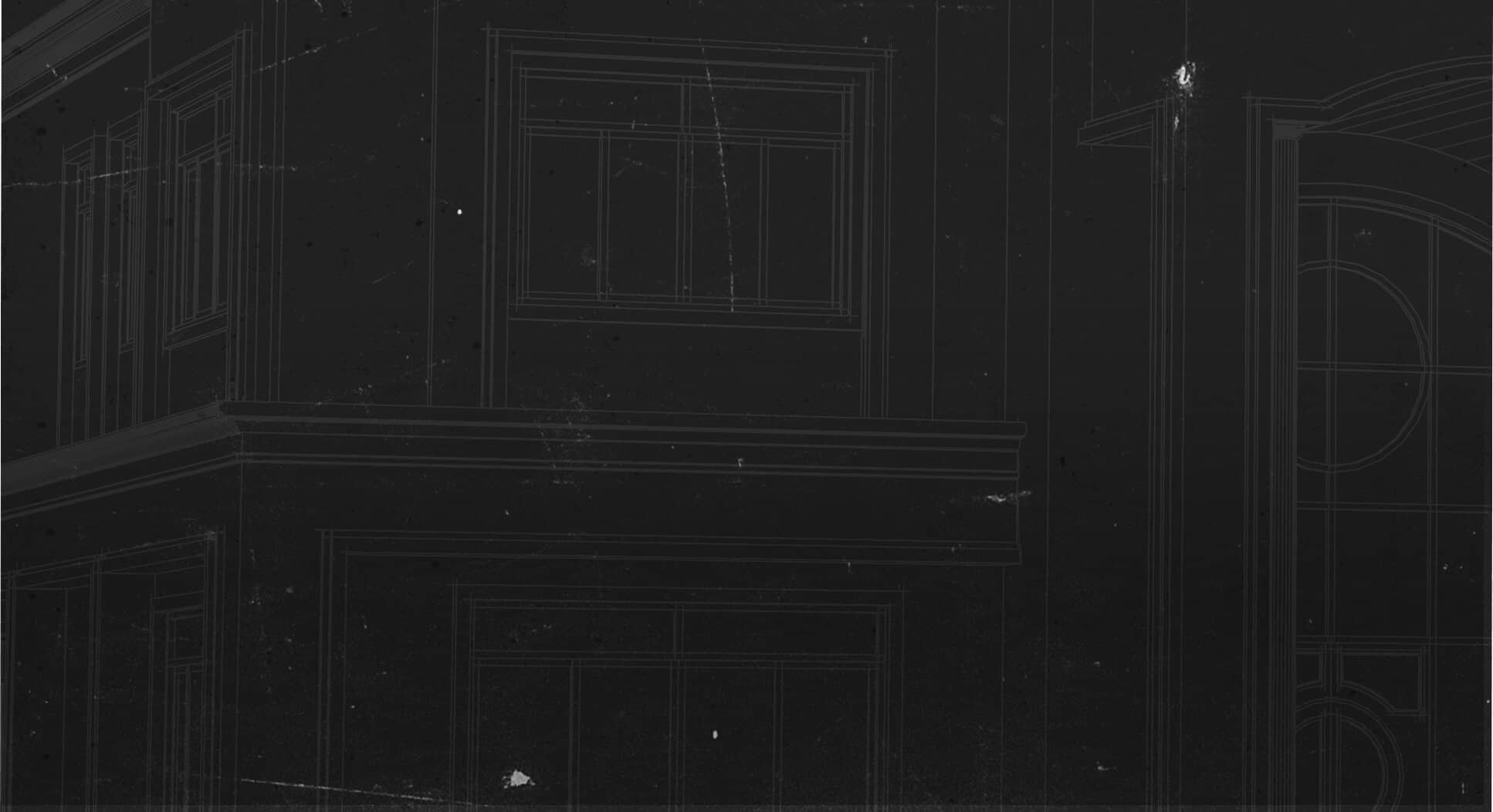 EWP Hangers
Face Mount I-Joist Hangers
THFI
Reference Series: IUS
The THFI is a face mount hanger designed to attach EWP I-joist members to wood headers. The unique design of the THFI combines the installation ease of a top mount hanger with the installation flexibility of a face mount hanger. Because the side flanges extend to the top chord of the I-joist, web stiffeners are not required. The THFI hangers also feature strategically placed Seat Cleats® which lock the bottom flange of the I-joist to the hanger eliminating the need for joist nails to be installed.
The innovative top flange alignment tabs with the holding cleats assist the placing and alignment of the hanger prior to nailing by hanging onto the header with holding cleats biting into the wood. If the alignment tabs are not desired or a deeper height member is to be carried, the tabs can be easily bent out of the way. Alignment tabs do not contribute to the allowable design values of the THFI hangers.

Patents: U.S. Patent No. 5,564,248 & U.S. Patent No. 9,206,594 B1
Materials: 18 gauge
Finish: G90 galvanizing
Installation
Use all specified fasteners.
Alignment tabs are not structural and can be bent back or removed to assist hanger placement.
Web stiffeners are not required for THFI hangers unless specified by the I-joist manufacturer. Web stiffeners are not required for lateral stability.
For additional uplift capacity, install (2) 10d x 1-1/2″ nails through diamond holes and into the joist member. (web stiffeners required)
THFI2514 model has diamond holes in the header flange for MIN/MAX nailing option. For the MAX nailing option, install nails in both the round and diamond shaped header holes.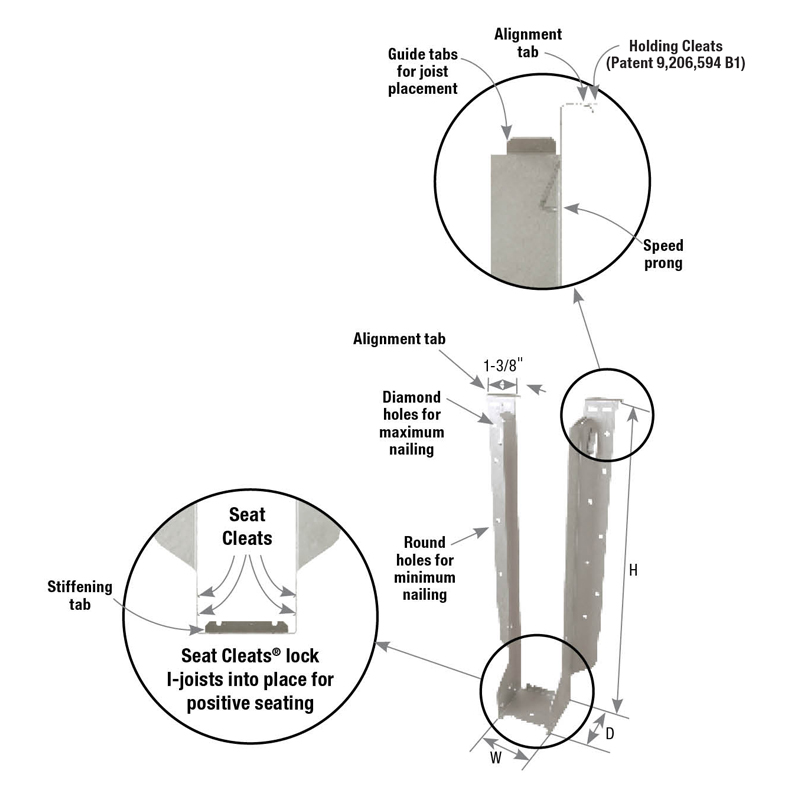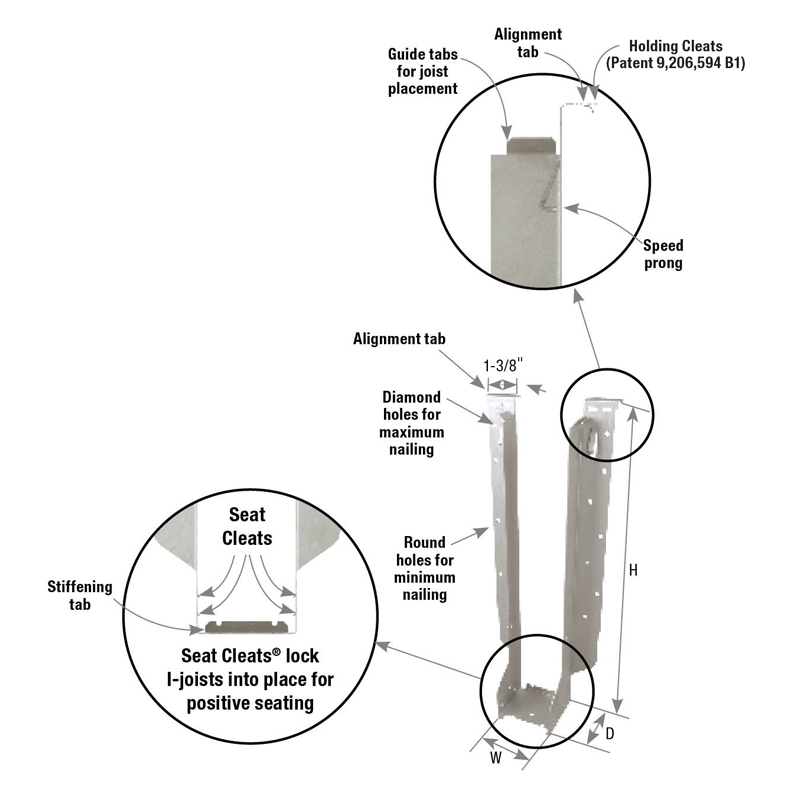 THFI2514 Face Mount I-Joist Hanger