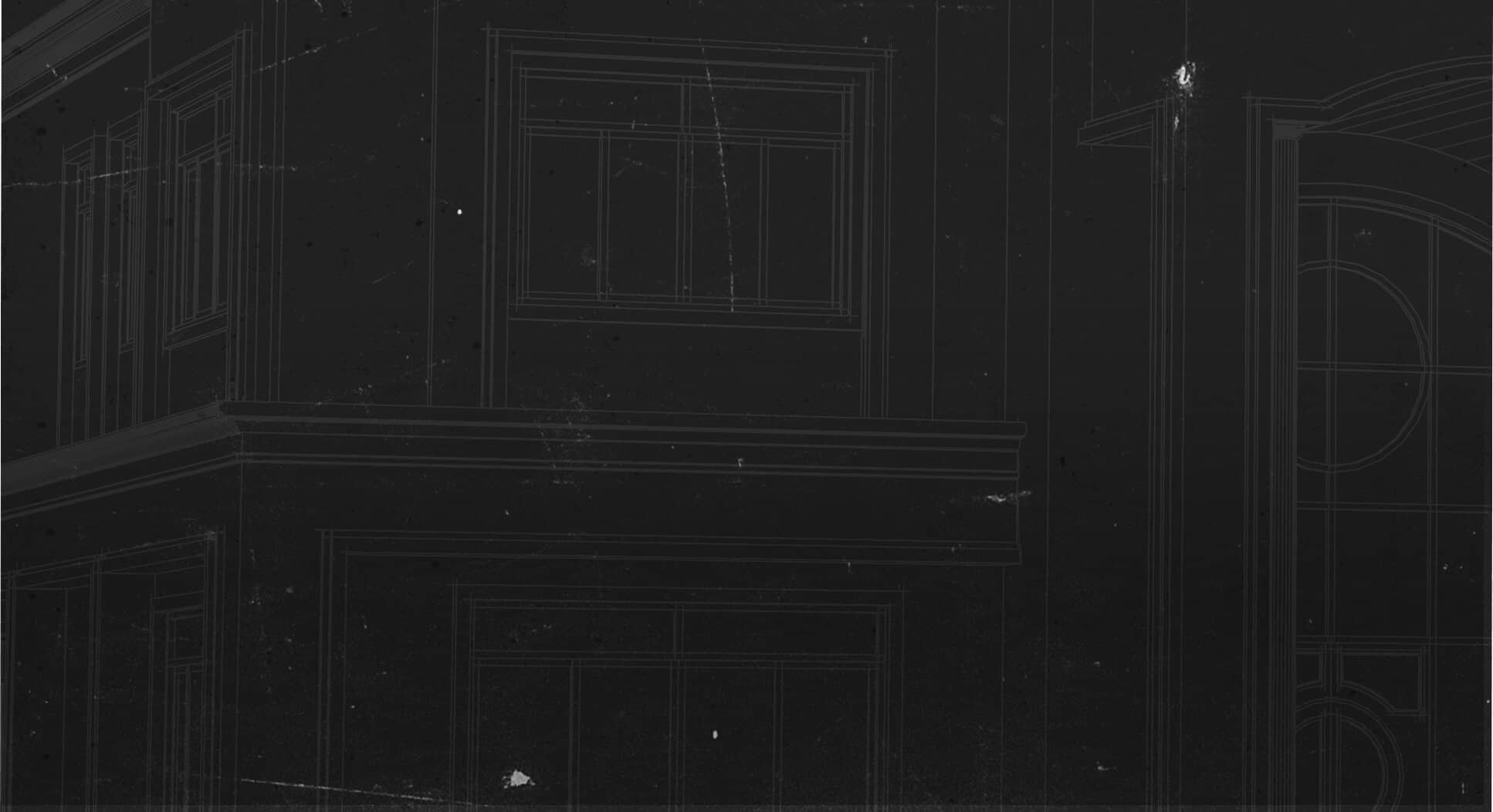 Caps and Bases
Post Caps
BC / BCS / C
Reference Series: BC, BCS
BC – One-piece design for double 2x to a 4x post.
BCS – One-piece design for connecting 2-ply (BCS22-4) or 3-ply (BCS23-6) beams to the tops of 4x4 or 6x6 respectively. Slant nailing reduces the amount of nails required for the connector.
C – One-piece design.
Materials: 18 gauge
Finish: G90 galvanizing; BC400-TZ – G-185 galvanizing
Installation
Place post cap on top of post and fasten cap to post using specified nails.
Place beam between top flanges of the cap and install all specified nails into beam.
BCS – Install slant nails through dimple holes at a 30° to 45° angle through the beam into the post to achieve listed loads. Standard length "common" nails must be used to achieve listed load values.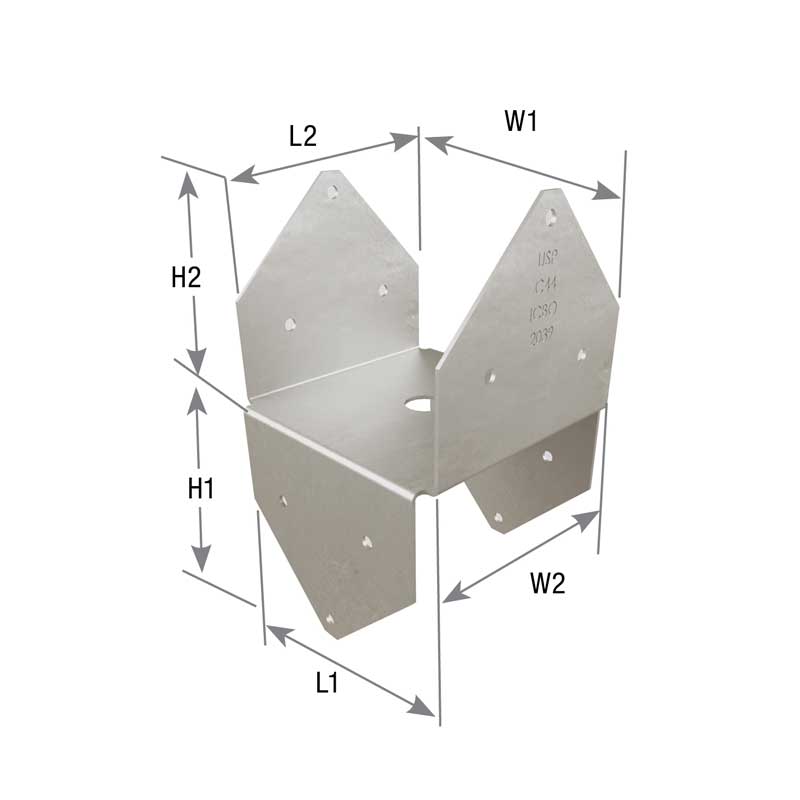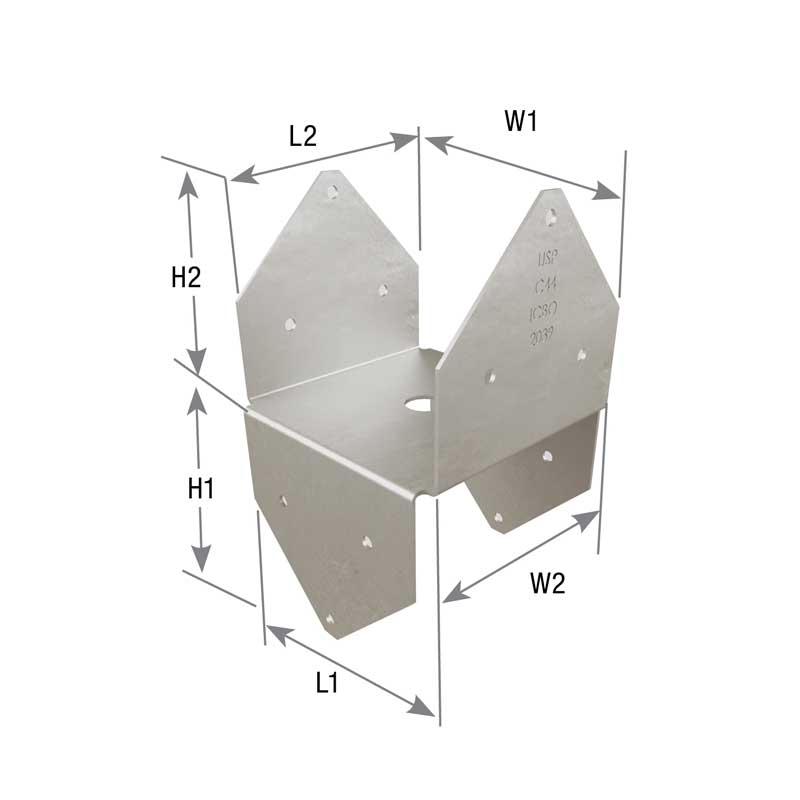 C44 Post Cap