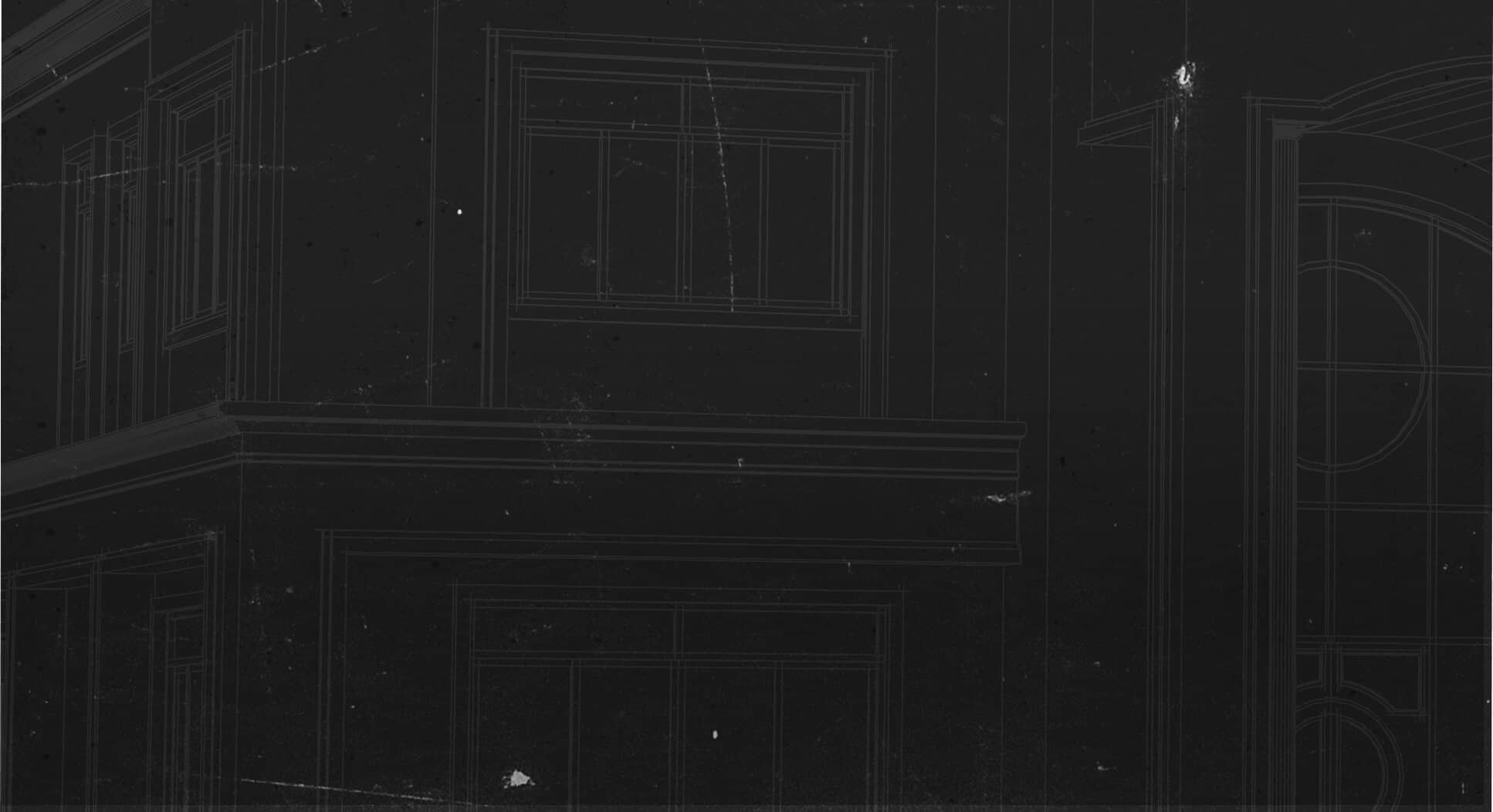 MiTek Conditions of Sale
These Conditions of Sale govern the sale of goods, equipment, including machinery, and services by Seller. As used here, "Seller" means MiTek Inc., "Purchaser" means the party identified on the Order Confirmation, and "Contract" means the Order Confirmation and these Conditions of Sale. The Contract between the parties supersedes any oral quotation that may have been furnished by Seller to Purchaser with respect to the goods, equipment, or services. Any different or additional terms in Purchaser's offer or acceptance are hereby objected to and rejected; however, any such different or additional terms shall not operate as a rejection of this Contract unless the description, quantity, price, or delivery schedule is materially affected.
Proposals.
Proposals and quotations are F.O.B. floor of place of manufacture, unless otherwise expressly agreed to in writing by the parties, and do not include any sales, use, excise or similar taxes or duties now or hereafter imposed by any governmental or taxing authority, and do not include unloading, uncrating or removing skids.
Proposals and quotations are valid for thirty (30) days from issuance or such other longer or shorter time frame set forth on the proposal or quotation, and thereafter void. Proposals and quotations are subject to change, without notice, at any time prior to acceptance by Seller's home office of the order.
Proposals and quotations are subject to correction for errors or omissions, including for typographical, clerical, or engineering errors, or misinterpretations or lack of complete information from Purchaser as to Purchaser's requirements.
All proposals and quotations, including communications and information provided therewith, such as prints, brochures, etc., are confidential information of Seller, and intended only for Purchaser's use in evaluating Sellers' proposal or quotation and are not to be used in any way other than for that purpose and in no way detrimental to Seller.
Any resulting agreement from Seller's proposal or quotation will incorporate and be subject to these Conditions of Sale, and further subject to credit approval by Seller as to Purchaser's credit and terms of payments.
Purchase Price and Payment.
Purchaser is liable for full purchase price per the terms of the Contract, or if the sale is a time or installment sale, Purchaser is liable for the payments or notes on the date or dates when due as shown by the contract note or notes, all without regard to whether the goods or equipment have been installed or are operating to the satisfaction of Purchaser on the dates when payment becomes due to Seller. No setoff or abate is allowed. Cash discounts do not apply on payments for pallets nor for payment of freight.
Should the financial responsibility or credit of Purchaser at any time become unsatisfactory to Seller, Seller may require payment of any shipment hereunder in advance or additional security satisfactory to Seller by providing written notification to Purchaser.  Such conditions shall be effective upon notification (either orally or in writing) to Purchaser and shall be imposed without liability to Seller.
If shipment is delayed at Purchaser's request, or delayed as the result of an embargo or other restrictions affecting normal transportation, then the payment terms commence when Purchaser is notified that the goods or equipment are ready for shipment.  If Purchaser fails to make payment in accordance with the terms herein or fails to comply with the provisions hereof, Seller may cancel any unshipped portion of the goods or equipment, and Purchaser shall remain liable for completed and partially completed work to the same extent as provided in Cancellations below.
Unless otherwise agreed to in writing by the parties, payment terms are net 30 days from date of shipment of goods or equipment or completion of services, as applicable. If Purchaser fails to make payment on time, all discounts are disallowed and payment in full is immediately due. Late payments will be charged interest on any outstanding balance of 1.5% per month or the highest monthly interest rate lawfully charged, whichever is less. Purchaser shall be responsible for all fees, costs and expenses, including reasonable attorneys' fees, incurred by Seller in collecting or attempting to collect any sum due under the Contract.
In the event of a change in engineering or any other change requested by Purchaser, Purchaser shall be responsible and liable for all costs involved therein at the normal rates chargeable therefore by Seller.
Delivery.
Unless otherwise agreed to in writing by the parties, all sales of goods or equipment have delivery terms F.O.B. floor of place of manufacture. Delivery of the goods or equipment to a common carrier or public hauler for cartage to the carrier shall constitute delivery to Purchaser. Title to and risk of loss of the goods or equipment shall pass to Purchaser upon the delivery to Purchaser or an agent of Purchaser.
Any claim for the shortage or damage occurring after such delivery or for transportation overcharges should be directed by Purchaser to the carrier together with transportation papers, noting shortage or damage, if any, and signed by the carrier's representative. Claims against carriers must be filed by Purchaser on all shipments.
The delivery schedules for goods or equipment commences no earlier than the date of issuance of Seller's Order Confirmation. In the case of specialty goods or equipment, the delivery schedule starts upon receipt of complete information and written approval of engineering drawings. Shipment dates are approximate and are based upon prompt receipt by Seller of all necessary information. In no event shall Seller be liable for damages or losses incurred by Purchaser or any other party by reason of delay in delivery of goods or equipment or placing equipment into satisfactory operation for any cause.
Seller shall not be liable for failures or delays in performance, production or shipment by reason of the following matters: fires, floods, or other casualties, wars, riots, civil commotion, embargoes, governmental regulations, or Seller's inability to obtain necessary materials from its usual sources of supply; shortage of cars or trucks or delays in transit; existing or future strikes or other labor troubles affecting production or shipment whether involving employees of Seller or employees of others, and regardless of responsibility of fault on the part of the employer; other contingencies of manufacture or shipment whether or not of a class or kind mentioned herein if not reasonably within Seller's control. Date of delivery shall be extended for a period equal to the time lost by reason of any delay occasioned by causes beyond the reasonable control of Seller.
Inspection and Returns. Purchaser must carefully inspect the goods or equipment upon receipt of shipment and take any delivery exceptions on the bill of lading at the time of receipt, including for shortages and visible transit damage. Claims by Purchaser for shortages or visible transit damages must be made to Seller in writing and accompanied by the bill of lading with exceptions noted within twenty-four (24) hours of receipt. All other claims, including for any defects or quantity variances (e.g., shortages within a box) that a thorough visual inspection would determine, must be made in writing to Seller within thirty (30) days of receipt. If the Seller is not timely notified, Purchaser waives any recourse or claims for replacement in those situations. No goods returned will be accepted for credit or replacement unless such return is first authorized in writing by Seller and subject to a 25% restocking charge. No specialty goods or equipment returned will be accepted for credit, repair, or replacement unless such return is first authorized in writing by Seller and is accompanied by Seller's return tag.
Installation. Unless agreed to in writing by the parties, installation of goods and equipment shall be Purchaser's sole responsibility and at Purchaser's expense. Seller will provide, upon Purchaser's request, personnel to install equipment (but not goods) at Purchaser's cost and subject to a written installation services agreement between the parties.
Warranties.
Warranty of Goods. Any goods manufactured by Seller (excluding equipment covered under the Equipment Warranty section below), which, when owned by the original purchase and under normal operation or service during a period of three months from the initial date of shipment of such non-conforming goods, prove to be defective in material or workmanship as determined by Seller, will be replaced free of charge, F.O.B. Seller's plant.
Equipment Warranty. Seller warrants its truss fabrication or material handling equipment, including machinery, its trailers, and its component saws, will be free from defects in materials and workmanship for one (1) year from the date of delivery to the original Purchaser. Seller warrants that engineering, programming, installation, and other services performed by Seller and its agents will be done in a workmanlike manner. This limited manufacturer's warranty are subject to the following exclusions: (i) these warranties extend only to: (A) the Purchaser who acquire the equipment directly from Seller or an authorized agent or support of Seller; and (B) other users who register with Sellers as current users of the equipment for the balance of the original one year warranty period; (ii) damages to the equipment or other caused by accident, abuse, misuse, misapplication of negligent or improper modifications or repairs of the equipment are not covered by warranty; and (iii) the foregoing equipment warranties do not cover defects which do not adversely affect operations (e.g., paint chips, defects in decorative trim, normal wear and tear, etc.) or items subject to routine replacement (e.g., blades, lightbulbs, etc.).
Services Warranty. Services will be provided in a professional and workmanlike manner consistent with the standards of the industry. Any services provided by Seller which, within a period of three months from the initial performance date, prove to be defective of deficient, as determined by Seller, will be replaced free of charge.
If goods, equipment or services appear to be defective, Purchaser shall immediately discontinue use and notify Seller immediately. Seller's entire liability shall be: (i) to repair or replace, at Seller's option, the defective goods or equipment or parts thereof; (ii) to provide replacement services; or (iii) if Seller is unable to provide such remedies, to refund the monies paid for the defective goods, equipment, or services, following return of any defective goods or equipment to Seller, as applicable. These remedies are Purchaser's, and the user's or service recipient's sole and exclusive remedies and are available only if Seller is notified in writing of the claimed defect within the warranty period. In no event, shall Seller's liability arising out of alleged defects in goods, equipment or services exceed the cost of correcting defects or making replacements as required in the warranties. Upon the expiration of the applicable warranty period, all liability of Seller to Purchaser shall terminate, and no action arising out of the sale of the Products may be brought by the Purchaser or user after expiration of the applicable warranty period, regardless of the legal theory under which the action is brought.
Any goods or parts of equipment not manufactured by Seller are warranted only as warranted by the manufacturer of such goods or parts. Otherwise, all such goods or parts are sold on an "AS IS" basis. A copy of such manufacturer's applicable warranty and service undertaking (if any) will be furnished to Purchaser upon request.
THE ABOVE WARRANTIES EXTEND SOLELY TO THE ORIGINAL PURCHASER (AND REGISTERED USERS OF EQUIPMENT), ARE GIVEN IN LIEU OF ALL OTHER WARRANTIES, EXPRESSED OR IMPLIED, INCLUDING, BUT NOT LIMITED TO, THE IMPLIED WARRANTIES OF MERCHANTABILITY AND FITNESS FOR A PARTICULAR PURPOSE, WHICH ARE SPECIFICALLY EXCLUDED, AND CONSTITUTE PURCHASER'S SOLE AND EXCLUSIVE REMEDY. Some states and countries do not allow the limitation or exclusion of implied warranties, so this limitation or exclusion may not apply to Purchaser.
IN NO EVENT AND UNDER NO CIRCUMSTANCES WILL SELLER BE LIABLE FOR ANY INDIRECT, INCIDENTAL, SPECIAL, LOST PROFITS, EXEMPLARY, OR CONSEQUENTIAL DAMAGES ARISING OUT OF THE MANUFACTURE, SALE, DELIVERY, RESALE, REPAIR OR USE OF GOODS, EQUIPMENT OR SERVICES OR THE USE OR INABILITY TO USE THE GOODS, EQUIPMENT, OR SERVICES EVEN IF SELLER HAS BEEN ADVISED OF THE POSSIBILITY OF SUCH DAMAGES, AND REGARDLESS OF THE LEGAL THEORY OF ANY CLAIM. Some states and countries do not allow the limitation or exclusion of death, personal injury, incidental or consequential damages, so the above limitation or exclusion may not apply to Purchaser.
For goods and equipment delivered to a Purchaser or registered user of equipment outside of the United States, Purchaser is solely responsible for all costs and risks associated with returning and retrieving the goods or equipment for warranty service. Advance return authorization is required.
Cancellations. Accepted orders are not subject to cancellation except upon: (i) written approval of Seller; and (ii) the payment of any fair and equitable charge to Seller. In the case of any goods or parts of the equipment covered herein manufactured by Seller, this will be based upon its actual costs to the date cancellation is received and approved, including all charges made by suppliers or subcontractors of Seller, any commissions on such sales paid by Seller prior to receipt of notice of such cancellation, plus 15% of such costs, charges, and commissions.
Indemnification. Purchaser hereby agrees to indemnify, defend and hold harmless Seller from and against all loss, damage, claims or expense, including reasonable attorney's fees, resulting from, or in any way connected to the combination or installation of Seller's goods or equipment with or into any other component, materials, or machinery to make a resulting product; or from the sale, resale or transfer by Purchaser of Seller's goods or equipment.
Taxes. All taxes and excises of any nature now or hereafter levied by governmental authority, whether federal, state, or local, either directly or indirectly upon the sale of any goods or equipment covered hereby or on the subject matter hereof or upon freight charges, shall be paid and borne by Purchaser unless prohibited by law. For shipments of goods or equipment from the U.S. to customers located in Canada, Seller will not be the importer of record, and Purchaser will be responsible for any applicable taxes and excises of any nature, including customs duties and Goods and Services Tax (GST). Seller will invoice applicable GST on services provided from the U.S. to customers located in Canada. Such taxes may be billed separately whether levied before or after shipment or delivery of services.
Intellectual Property. Seller retains all proprietary rights as to inventions, designs, drawings, and processes of manufacturing the goods or equipment that are the subject of the Contract.
OSHA. Purchaser acknowledges that it is solely its responsibility, as an employer, to ensure that the goods and equipment subject to the Contract, when installed and used at Purchaser's premises, complies with OSHA and other applicable governmental safety regulations. Seller does not warrant that the goods or equipment will pass any OSHA or other such inspection, but will endeavor to design and build equipment meeting known safety standards and further agrees to fully cooperate with Purchaser, if requested, in the design, manufacture or procurement of additional safety features or devices deemed necessary or beneficial under OSHA or any other such statue, ordinance or governmental regulation. Such additional services and safety features shall be furnished at Seller's standard rates then in effect, or as otherwise mutually agreed to by Seller and Purchaser.
Compliance With Laws. Purchaser shall comply with all applicable federal, state, local, and foreign laws and regulations in connection with its activities under this Contract, including without limitation, the U.S. Foreign Corrupt Practices Act (FCPA), UK Bribery Act, and export control laws. In addition, Purchaser shall conduct itself in a manner consistent with the principles set forth in Berkshire Hathaway's Code of Business Conduct and Ethics, a copy of which is available upon request. Purchaser agrees that the goods or equipment will not be shipped, transferred or exported into any country or used in any manner prohibited by the United States Export Administration Act or any other export laws, restrictions or regulations (collectively the "Export Laws"). Purchaser further represents and warrants that it is not a citizen of, or located within, an embargoed or otherwise restricted nation (including, without limitation, Iran, Syria, Sudan, Libya, Cuba and North Korea).
Other Contract Terms. If a provision of the Contract shall be unlawful, void or for any reason unenforceable, then that provision shall be deemed severable from the Contract and shall not affect the validity and enforceability of the remaining provisions of the Contract. The Contract shall be governed by the laws of the State of Missouri, and venue for any dispute relating to the Contract shall only be brought in the state courts of St. Louis County, Missouri or federal courts located in St. Louis City, Missouri.
Entire Agreement. The Contract, including these Conditions of Sale, represent the complete agreement of the parties and no representations, terms or conditions in any way modify the provisions stated herein shall be binding upon a party unless hereafter made in writing and signed by one if its principal officers with specific reference to this Contract. Any different or additional terms in Purchaser's offer or acceptance are hereby objected to and rejected.
Form Last Revised: October 2022