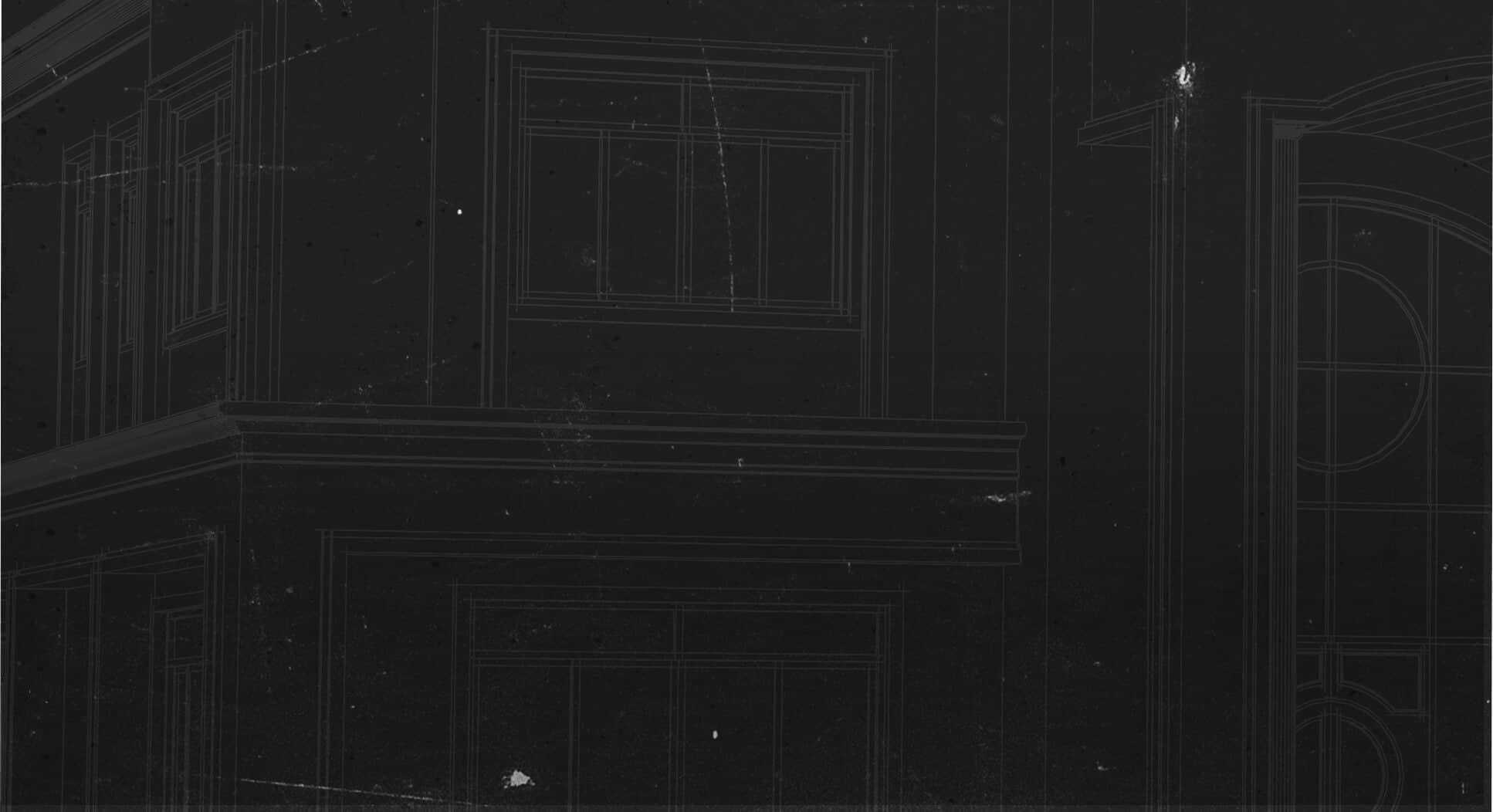 CIA-GEL 7000-C Cracked Concrete Epoxy
CIA-GEL 7000-C Epoxy is an adhesive designed to attach anchor rods into concrete that is, or may become, cracked due to cyclic loading from wind or earthquakes. It is a low odor, solvent-free, non-shrink, non-sag adhesive. The two-component (resin and hardener) epoxy is supplied in equal volume cartridges, which are combined in a 1:1 ratio when dispensed through the attached mixing nozzle. Either a hand-powered or air-powered dispenser may be used. The cartridges are sealed with a D-plug which opens easily on the jobsite and allows partially used cartridges to be saved for later use. The epoxy has a two year shelf life when stored in unopened containers at temperatures between 10°C/50°F and 25°C/77°F.
Features
Designed for tension and shear loads due to wind or earthquake (Seismic Design Category C – F)
High Strength: ¾" ø anchor with 9-3/8″ embedment has a seismic LRFD tension capacity of 10,000 lbs in cracked concrete (A193 B7 threaded rod in 15″ deep foundation located away from edge, f'c = 2,500 psi)
15 minute gel time and 8 hour cure time (between 59°F to 72°F) provides convenient installation
Use with threaded steel rod or deformed rebar
Can be installed in dry, saturated or water filled holes
No shrinkage
Can also be used for horizontal and overhead installations (max size 1-¼" rod or #10 rebar)
Easy to dispense
MXDA free (Meta-xylenediamine) and VOC free (volatile organic compounds)
Applications
Anchors threaded rod or deformed rebar into concrete or uncracked concrete
Anchoring All Thread Rod for holdowns into concrete for high seismic zones (SDC C-F)
Horizontal and overhead anchoring applications (required special inspection)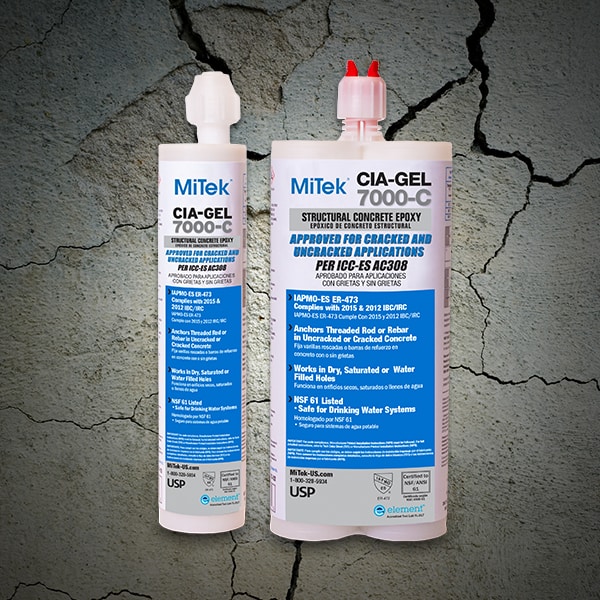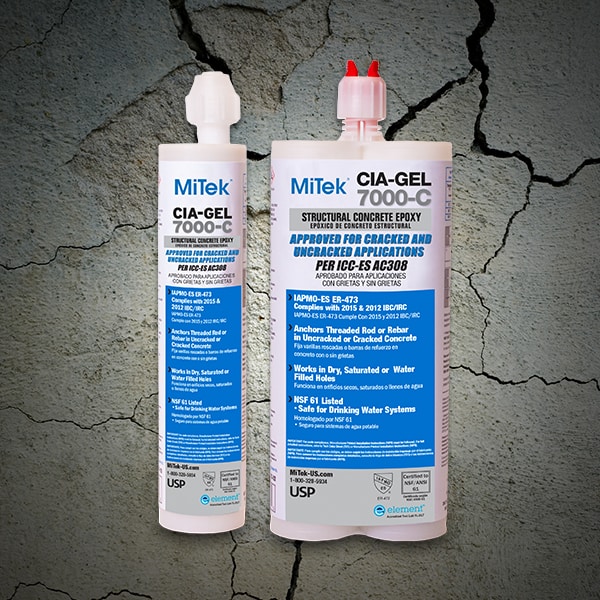 RESOURCES
SAFETY
OSHA has issued a new rule for measuring and limiting exposure to silica dust.
Learn More: OSHA Construction Standard for Silica Dust Exposure